Click and drag your mouse to
navigate through the map. Touch and move your finger to
navigate through the map.
Deathbound

ID MOON-012 DATE 04.06.21

Pixel Ripped 1995

ID MOON-009 DATE 11.09.18

Stone Story RPG

ID MOON-008 DATE 02.04.21

Evertried

ID MOON-013 DATE 02.04.21

Yokai Inn

ID MOON-016 DATE 11.19.21

Valorant

ID MOON-075 DATE 06.19.22

Found Sounds

ID MOON-007 DATE 02.01.21

Frontier

ID MOON-004 DATE 01.05.21

Evertried

ID MOON-013 DATE 02.04.21

99Vidas: The Game

ID MOON-005 DATE 04.08.21

Profane

ID MOON-014 DATE 04.06.21

My Boo 2

ID MOON-015 DATE 04.07.21

Carveallion: Lunar Prelude

ID MOON-003 DATE 04.07.21

SanctuaryRPG: Black Edition

ID MOON-001 DATE 04.08.21

Overclocked

ID MOON-006 DATE 02.04.21

Pixel Jazzed 1995

ID MOON-010 DATE 04.16.21

Future in the Past

ID MOON-999 DATE 04.16.21

Overture

ID MOON-002 DATE 04.16.21

Super Magbot

ID MOON-011 DATE 04.06.21

SCHiM

ID MOON-052 DATE 06.19.22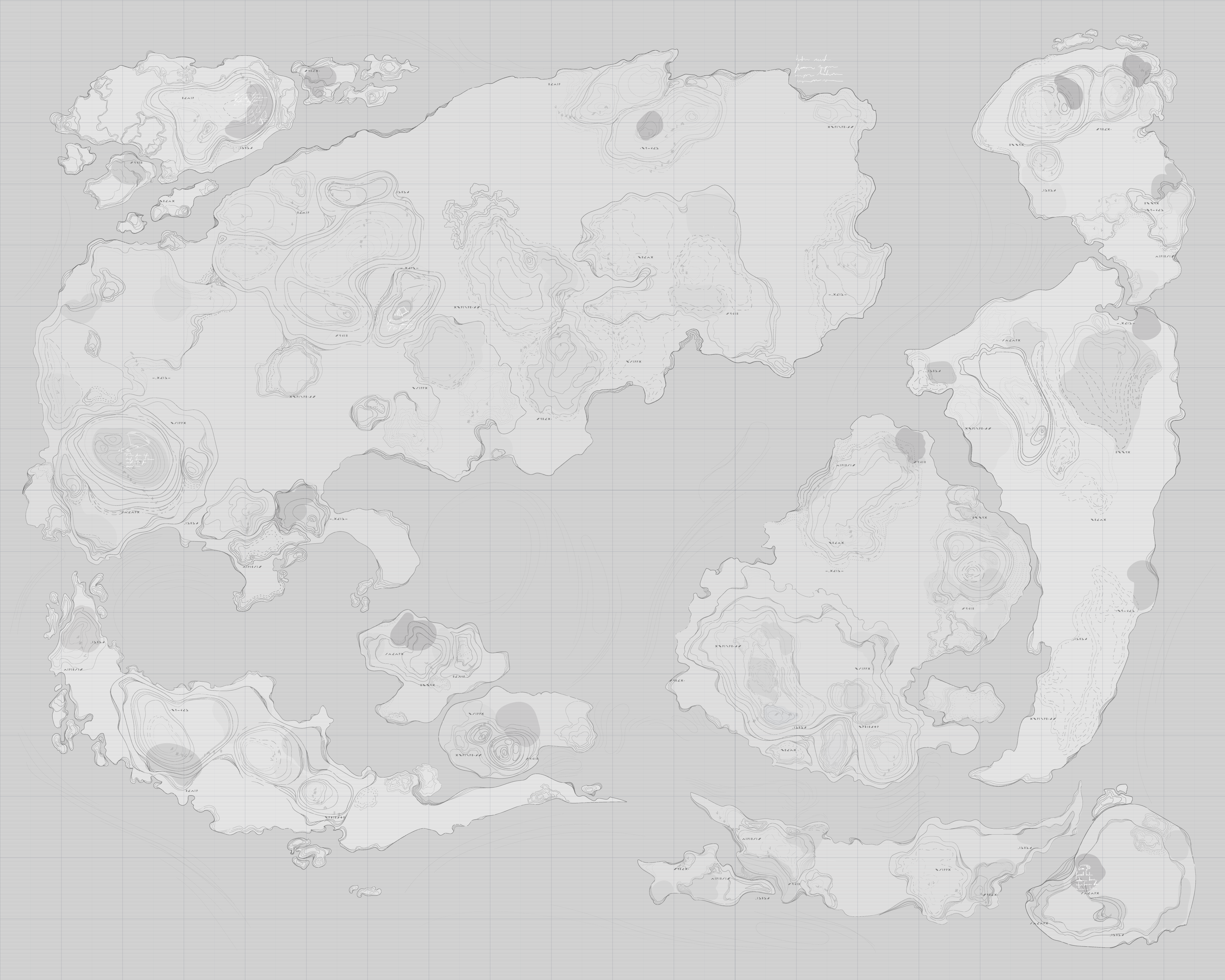 ×
Close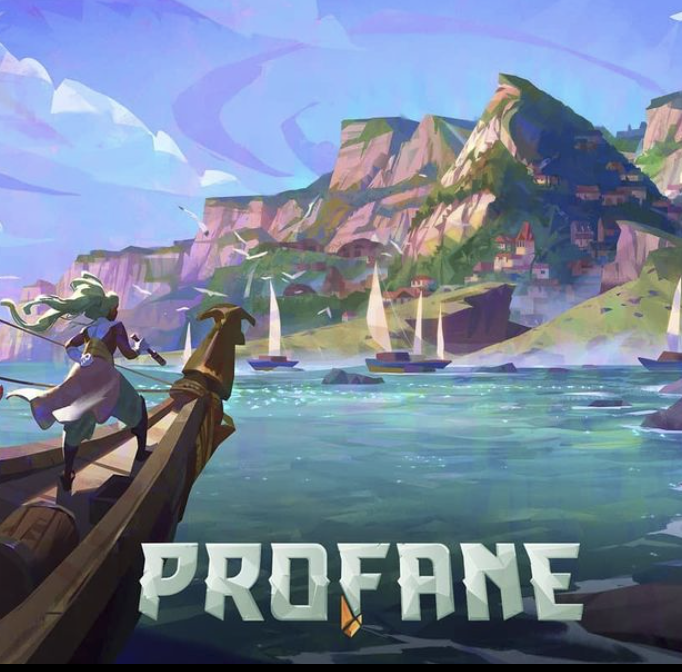 Profane
A player-driven Sandbox MMORPG that takes place in a sword & sorcery setting. Explore a dynamic open-world that reacts to your actions, turning every adventure into a brand new experience.
PLATFORMS

Steam

Windows
[Rafael] Profane is an incredibly massive and ambitious MMORPG project by Insane Games, and probably the largest game ever made in Brazil. I have been following its development since I watched Kaue Lemos, then its audio director and composer, talk about its complex environmental sound systems on an event in 2018.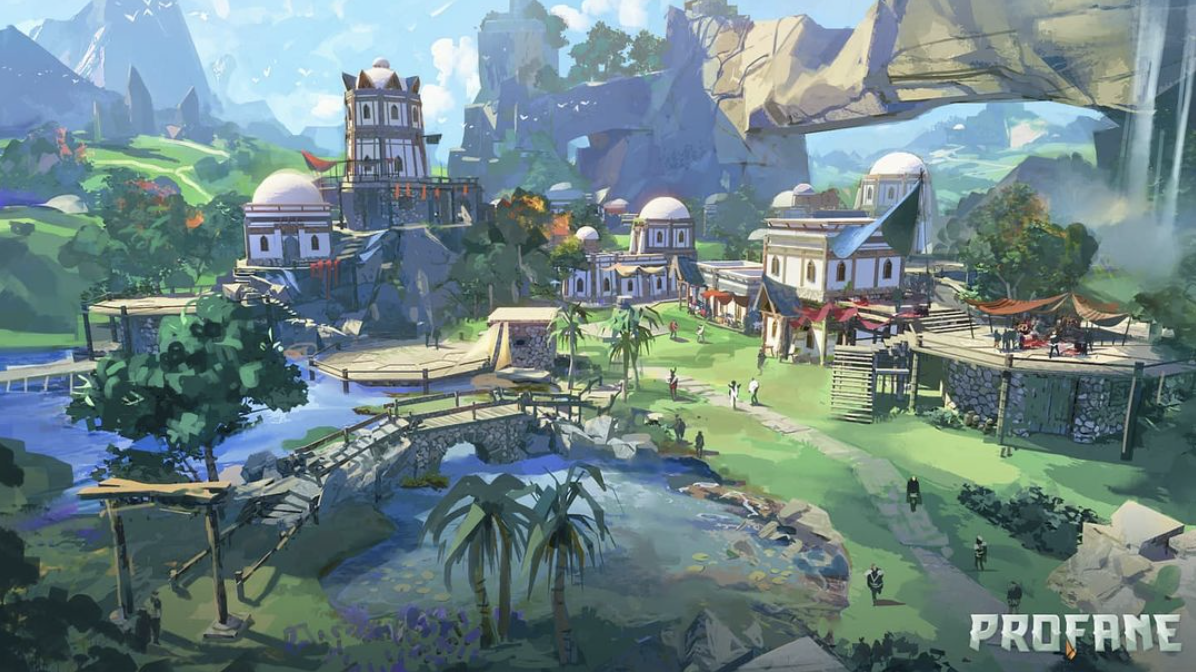 When I heard of Kaue leaving his position for an incredible opportunity at another company, I immediately asked him whether the game already had another composer in mind. Right then he manifested his opinion that if anyone in the country could do it, it would have to be me (aw). Blessed by these words, I bravely scheduled a meeting with Insane at BIG 2020.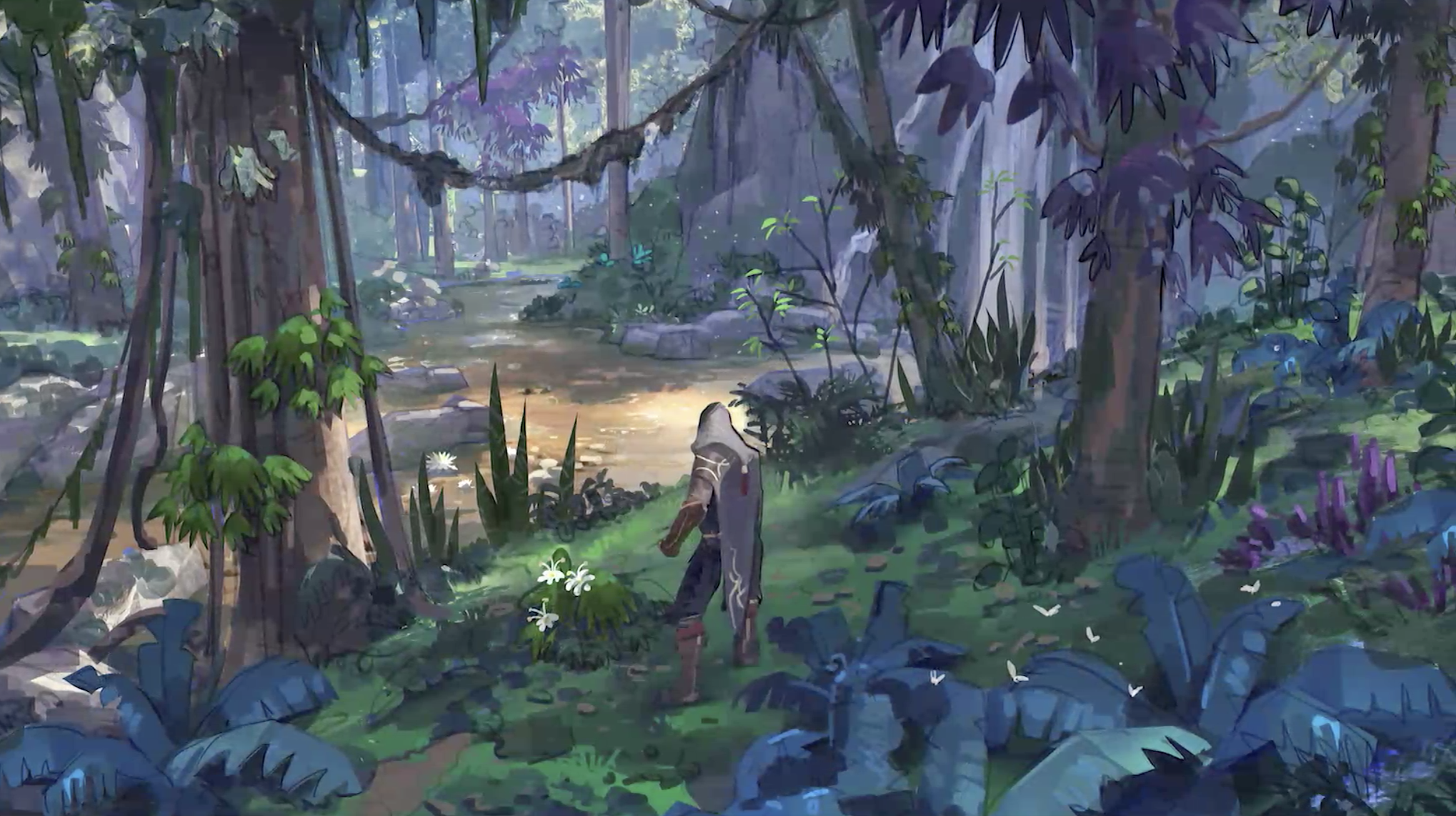 Bringing the big guns
Luckily I hit it off immediately with Gabriela Izique, Insane's Business Development Director, and the company liked my material. When they commissioned demo material I knew I had to go big, so I brought over our friends at St. Petersburg Studio Orchestra.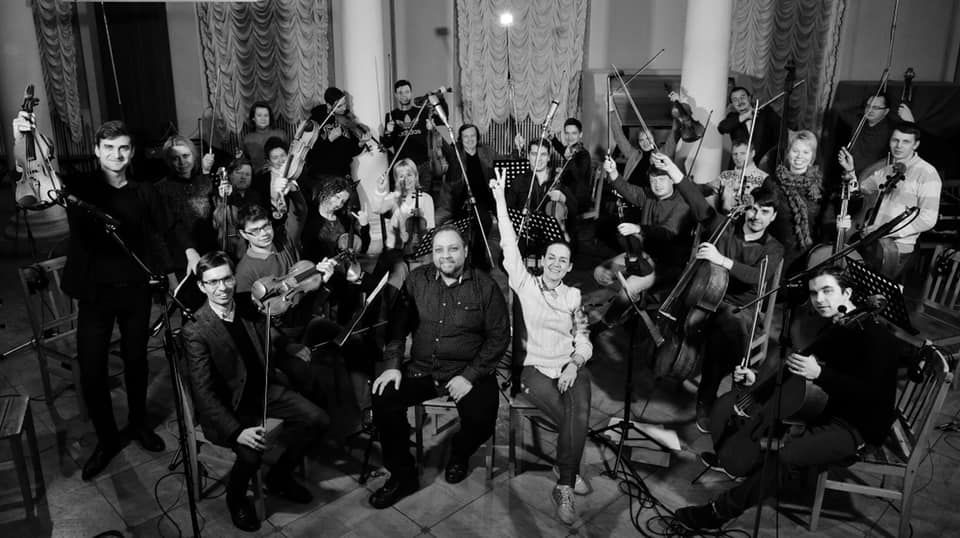 I'm sure bringing a live orchestra for demonstration tracks is not something completely unheard of, and I definitely felt people were silently judging me from the sidelines, but...
Starting in 2021, Moonsailor has the incredible honor of partnering up with Insane for the music of Profane. 
Stat Blocks
33

Musicians involved in recording Profane's demo tracks
> Credits
Composer

Rafael Langoni

Arranger, additional music

Pedro Araujo

Arranger, additional music

Dudu Viana

Mixing engineer

Fabio Henriques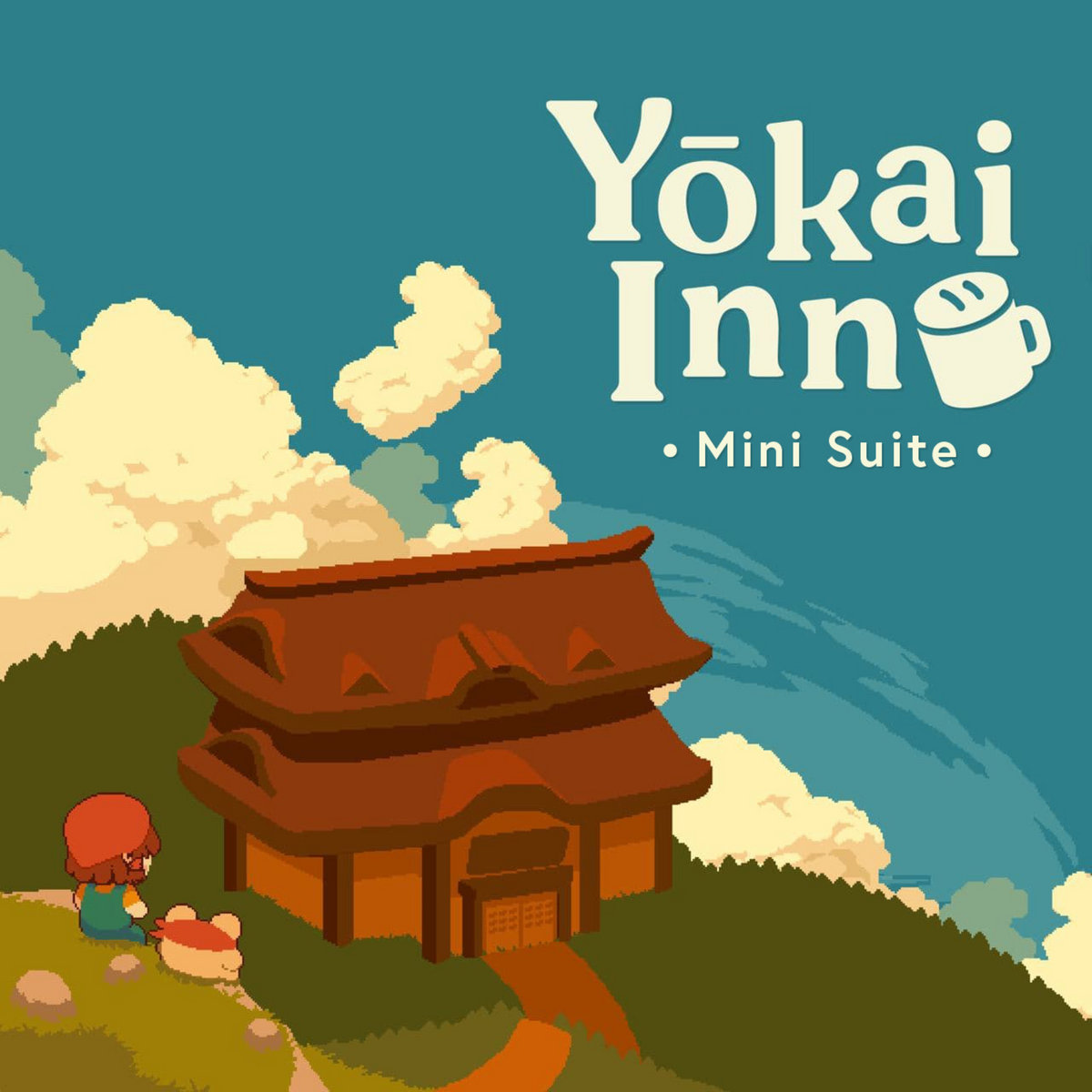 Yokai Inn
A Japanese-inspired life-sim game where you run and manage an inn for spirits. Farm, cook, craft, customize, raise animals, and befriend folk both human and otherworldly alike!
CREDITS

Soundtrack, sound design, implementation

PLATFORMS

Windows

Switch

iOS

Android
[Shiba] I had the idea for Yokai Inn in January of 2021, and immediately began drafting and testing out the concept in a game engine. After gaining traction on social media based on early clips of the game, I started getting offers from music composers and sound effect designers to help work on Yokai Inn.
[Saria] I've been enamoured with Yokai Inn ever since I first saw it on my Twitter timeline, a combination of a farming game with a studio Ghibli-inspired Japanese setting and isometric pixel art is a combination I didn't know I needed in my life until I saw it. I really wanted to make music for it, but didn't work the courage to ask Shiba until a while later, thankfully it was just in time for me to be able to make a demo.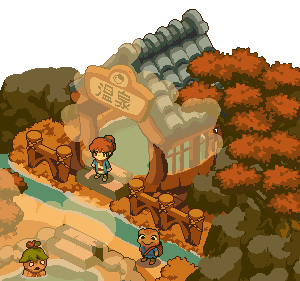 [Shiba] Being inspired by many Studio Ghibli films, I crafted my music guidelines around the musical scores of those films. Saria reached out to me right before I was going to decide on a music composer, and I'm glad they did. 
[Saria] Seeing the guidelines, it became clear to me that even though composition-wise I could do what was being requested, I knew it was a project I couldn't take alone due to lack of resources for the kind of production they wanted. Thankfully the same day I had a meeting with Rafael and threw in that I was going to start making a demo for a game and asked if I could help from Moonsailor to produce it and we both got really enthusiastic about it.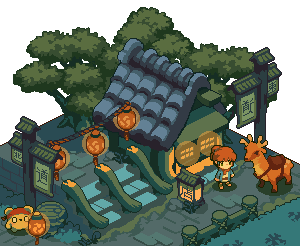 [Shiba] The demo they sent absolutely blew me away, and was above and beyond anything I could imagine at the time.
[Rafael] I knew there was some competition to write music for this game in the backstages, so it was very delightful to learn we were chosen to do it. Saria would be the main composer (a first for Moonsailor!), I would be the lead arranger, and we'd have the usual dream team of Isa and Mend on sound designer and implementation. Sometimes you're on the right place, the right time and with the right people it seems. 
[Shiba] I'm grateful for Moonsailor for accompanying me on my journey towards completing my passion project, and I hope fans of Moonsailor and Yokai Inn are looking forward to the finished game!
[Saria] I didn't imagine I'd work in a soundtrack with live instrument recording until much later in my career, and seeing my melodies take shape with Rafael's masterful arrangements was a blessing. With that on top of being for Yokai Inn, being able to work on this project is a dream of mine!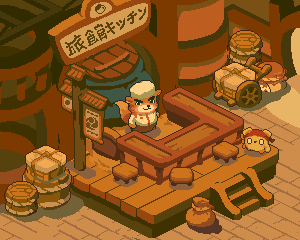 Yokai Inn (Wholesome Games trailer ver.)

0:55

Summertime, golden lights

3:40

Yokai Inn (Summer Festival ver.)

0:56
> Credits
COMPOSER

Saria Lemes

Lead arranger

Rafael Langoni

Arranger

Pedro Araujo

Sound designer

Isadora Penna

Technical sound designer

Bruno Mend

Mixing engineer

Fabio Henriques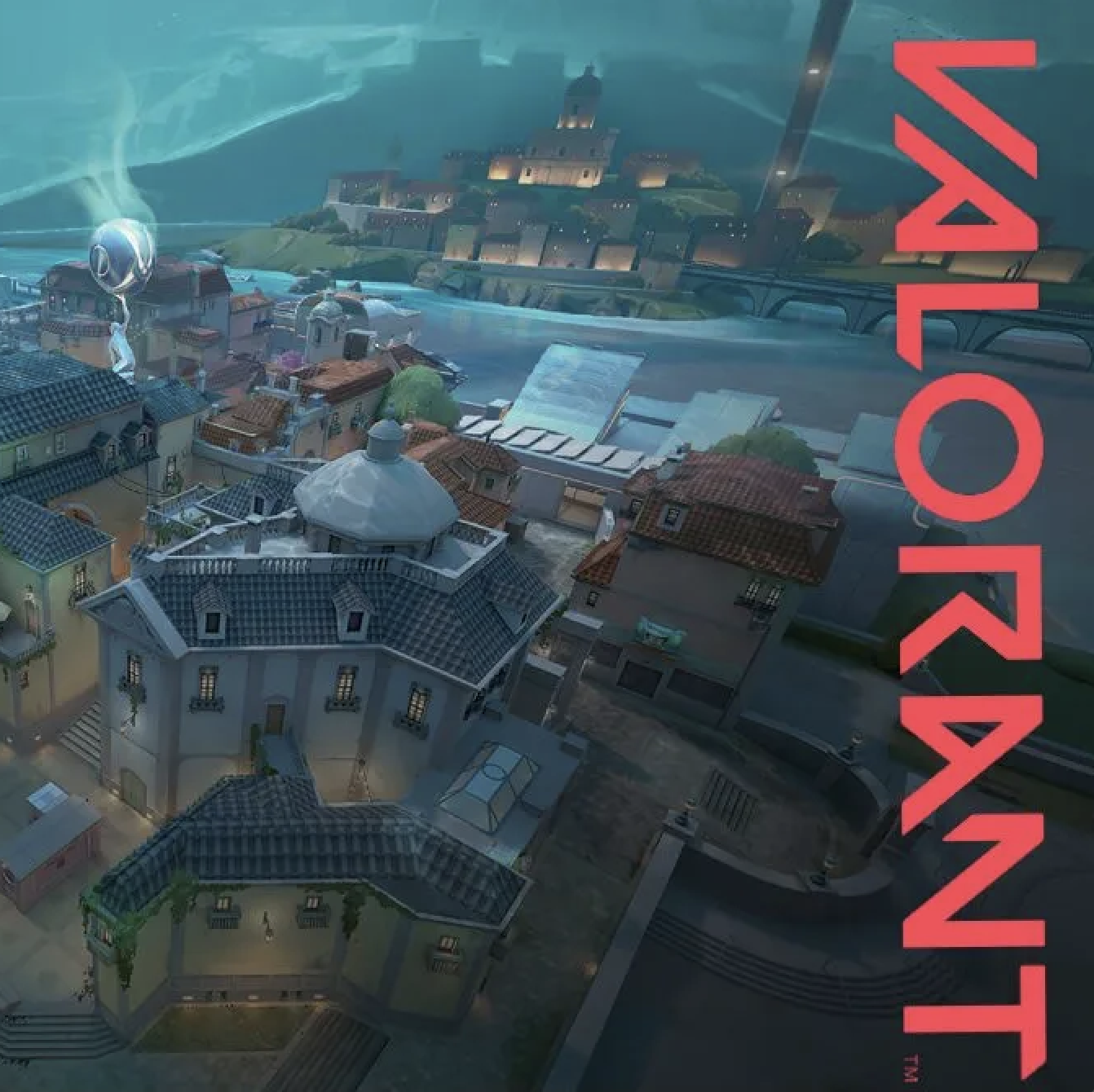 Valorant
The famous multiplayer FPS developed and published by Riot Games. Moonsailor was invited, with producer Victor Pozas and singer Beatriz Silva, to compose and perform the fado track for Valorant's new map PEARL.
PLATFORMS

Windows
[Rafael] This was a hard secret to keep. I spent a whole miserable month between our final delivery and the PEARL announcement wanting to tell people of this absolute honor we've had in writing, performing, mixing and arranging Casa de Vidro, the Portuguese fado track that accompanies Valorant's new map. 
Working with Riot was a blast. Their plan was that we'd make something authentic, atemporal and that would make Portuguese players feel represented and appreciated. Brazil and Portugal have obvious cultural ties but bringing the amazing voice and compositional talent of Beatriz Silva was decisive in helping us nail the sound and intent.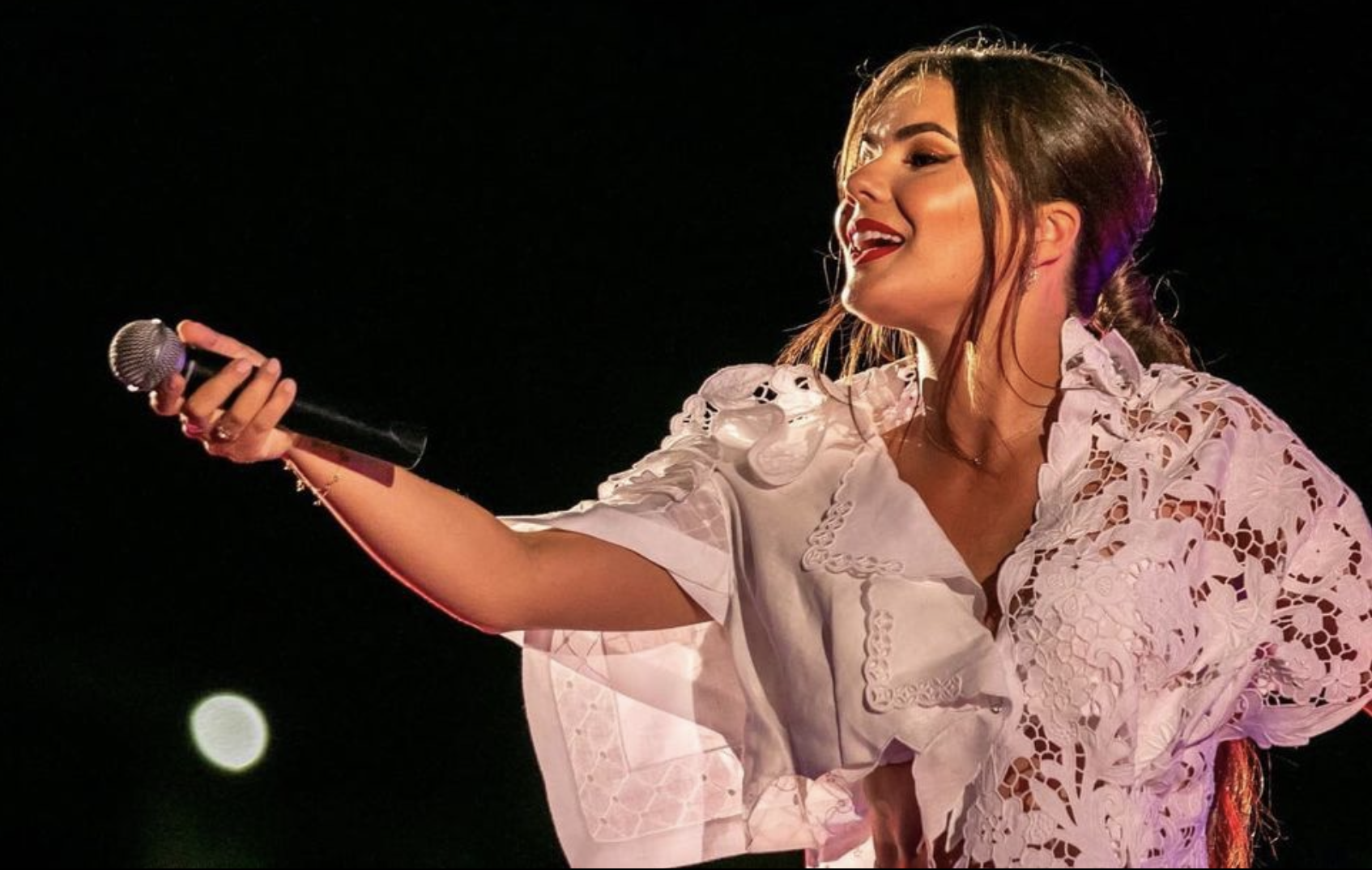 As for Victor, we've been working together for the best part of the last 12 years. He has been a sort of patron for me since I began my professional composition journey in Brazil; we worked together in many TV soundtracks but this was the first time we collaborated for a game. His vision and vast experience in production helped us meet Riot's high technical and artistic expectations for the track.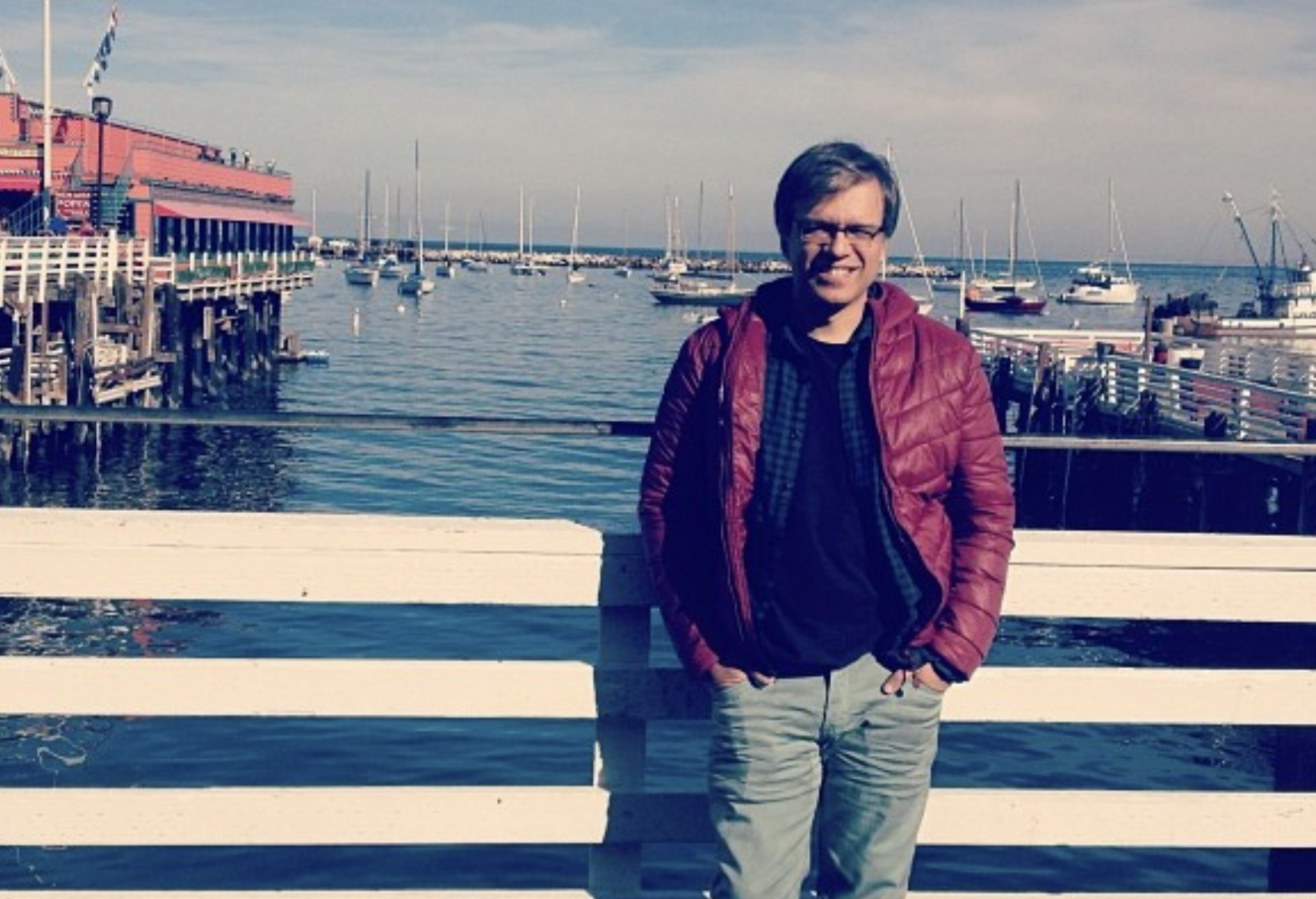 > Featured tracks
Casa de Vidro (excerpt)

0:35
> Credits
Cello

Federico Puppi

Violin

Pedro Mibielli

Mixing

Daniel Musy

Viola de fado

Bernardo Viana

Portuguese guitar

José Geadas

String arrangement, composition

Rafael Langoni

Voice, composition

Beatriz Silva

Music direction, composition

Victor Pozas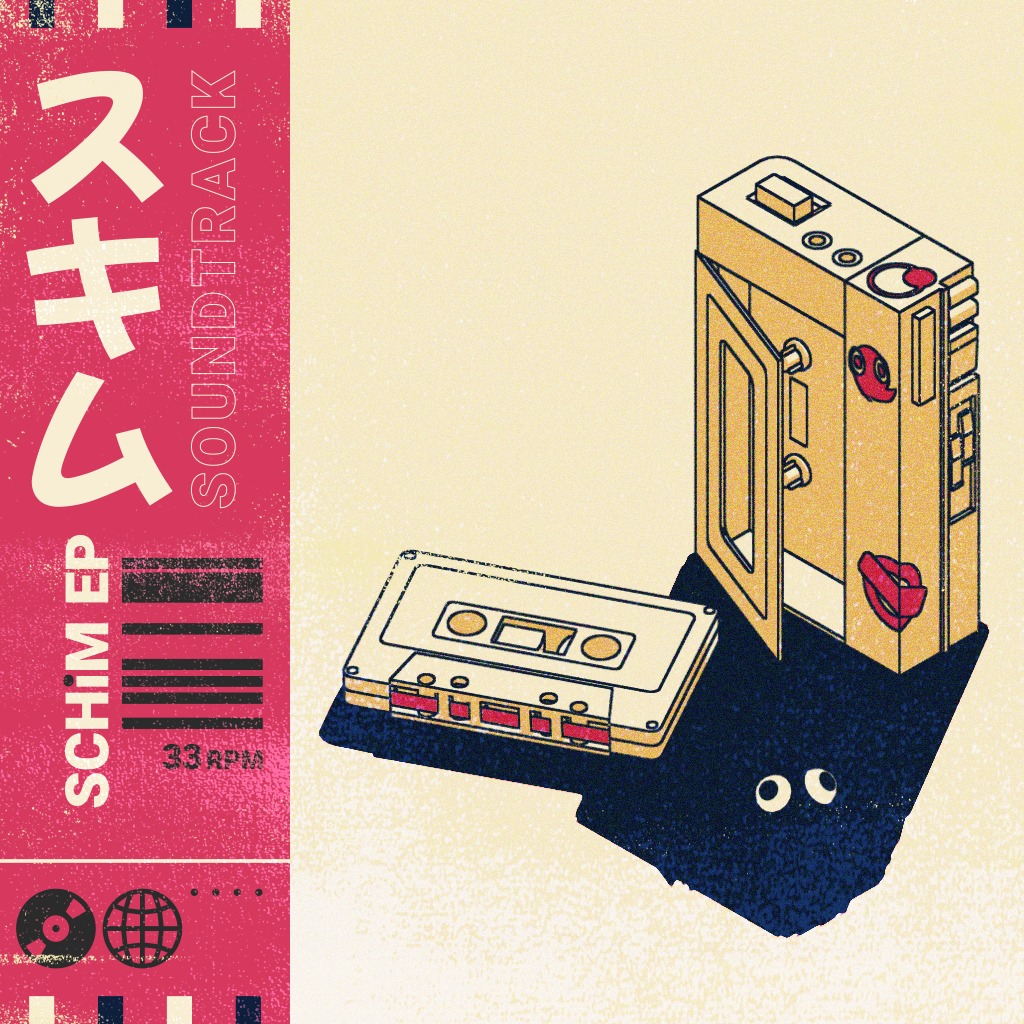 SCHiM
A game about jumping from shadow to shadow in a lively and fun environment as a schim—a small shadow creature bent on returning to its lost human before it's too late! Explore this colorful world and help other schim find their lost things!
PLATFORMS

Windows

Switch

Xbox

PS4

PS5
[Rafael] I remember distinctly my first impressions of SCHiM— I saw it on a Twitter thread and I said, to myself: 
"Wow."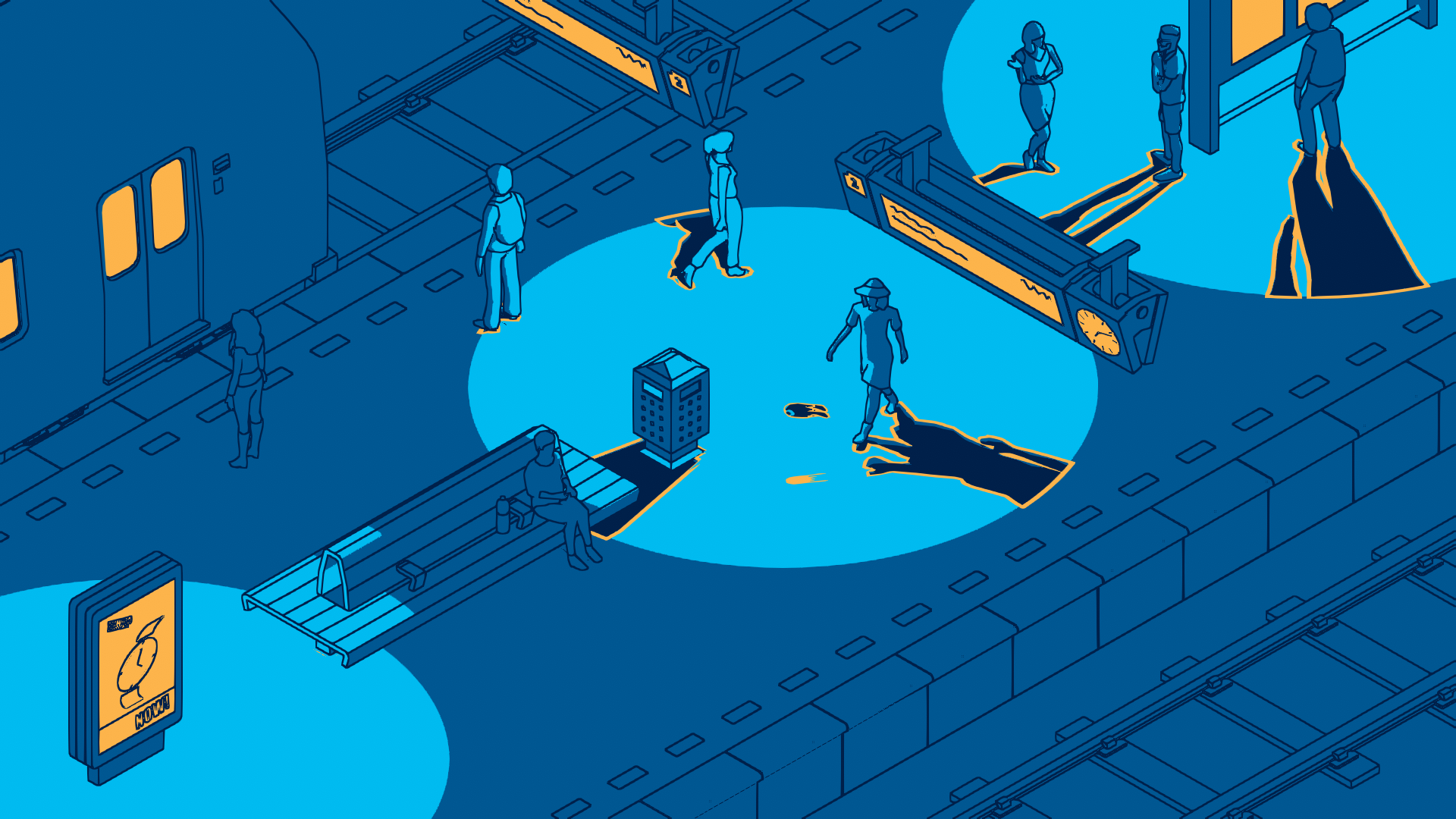 From there I jumped on their Discord server to try to find out if they didn't have someone lucky enough to be making music for it... lucky for us, they didn't, and had the most fun and interesting references and influences I've seen in a while for game music. 
Having developers with great taste in music is a delight, and also a hefty challenge. Through them we were introduced to the works of Rei Harakami, and adapting his style to something that would feel and sound good in a game has been some of the best fun we've had in vgm in a long time.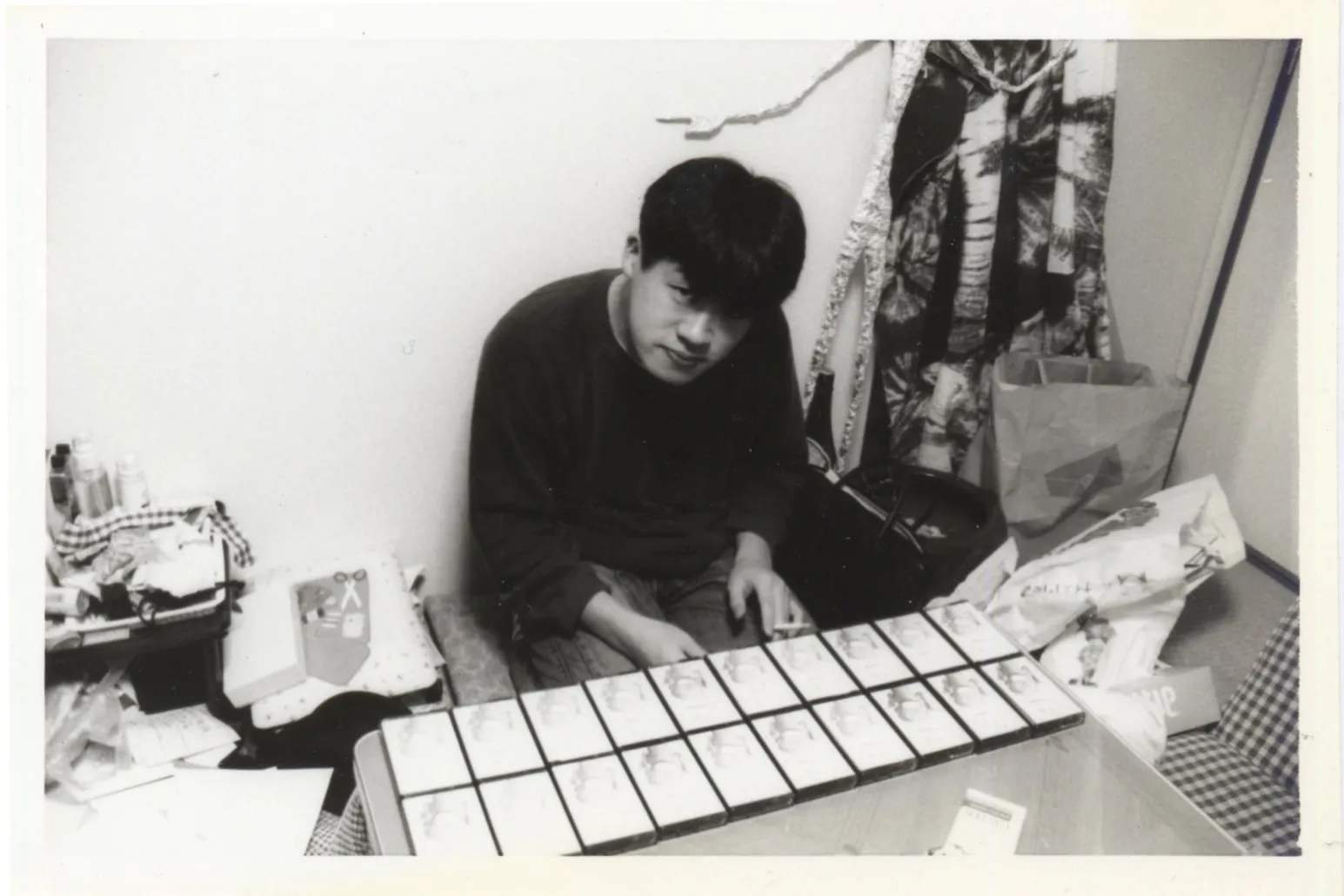 > Credits
Composer, arranger

Rafael Langoni

Composer, arranger

Gabriel Marques

Technical sound designer

Bruno Mend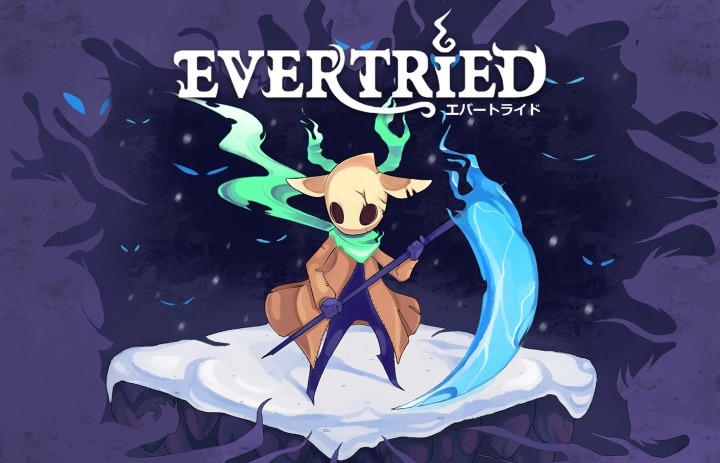 Evertried
A free-flowing turn-based game, where everything moves after you do. Learn to think ahead, bait enemies into traps and develop intricate strategies to outmanoeuvre opponents.
CREDITS

Soundtrack, SFX, implementation

PLATFORMS

Steam

Windows

Mac

Switch

Xbox

PS4

PS5
[Rafael] As we put the finishing touches on the system of forty arrangements (plus five bosses, shop, secret room and varied cutscenes) that constitute the main soundtrack experience for your typical tower ascent on Evertried, I recollect how this all started and how decisive the advent of a small piece of software was in this process.
We were approached by Lunic Games in August 2020 to do the audio for Evertried, just prior to their Kickstarter campaign. I originally came in contact with their game a few months prior, at BIG Festival 2020, and as a diehard fan of that kind of mystery dungeon-type strategy games of the kind I was immediately hooked. Of course there are closer relatives to Evertried nowadays in games like Crypt of the Necrodancer and Cadence of Hyrule, but it reminded me a lot of one of the favorite games from my childhood: Azure Dreams, one absolute overlooked gem from Konami, also about ascending a tower filled with monsters.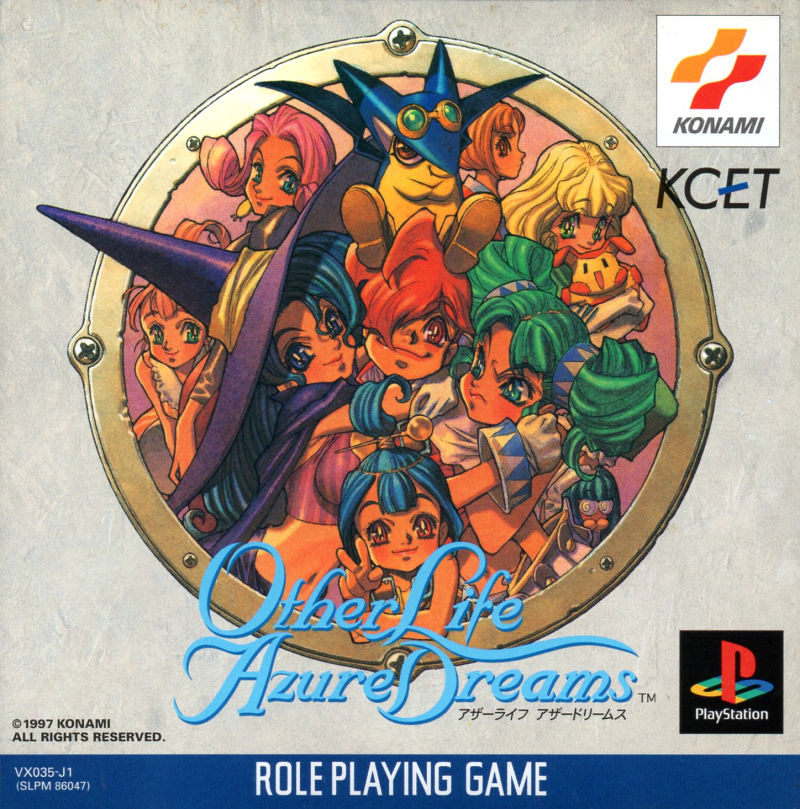 I was probably no older than 12 and played with a huge old English dictionary by my side. The game taught me many words and probably also a lot of compositional resources: its soundtrack, written by Hiroshi Tamawari, was a constant exploration of a main melodic theme and had a great exotic vibe in the harmony and instrumentation. So I was dead set on proposing a retro-inspired soundtrack on which we would similarly explore a melodic motif.

We had just boarded chiptune prodigy Saria Lemes (Pedipanol) among the Moonsailor ranks and were excited to use that new firepower. So we sent a first batch of demos to our friends at Lunic based entirely around FM synthesis, which were appreciated but promptly shot down on the basis that they weren't really looking for anything chiptune but rather something that would texturally and emotionally fit the mood of the game.
So we followed that with maybe 5 or 6 demos exploring a more contemporary VGM sound which were convincing enough to Lunic, but we were still very much on the fence. As Arthur Cordeiro eloquently put it, the fact that the game was done in pixel art and seen from a fixed camera angle prompted a similar non-tridimensionality from the music. Enter the Roland Sound Canvas module.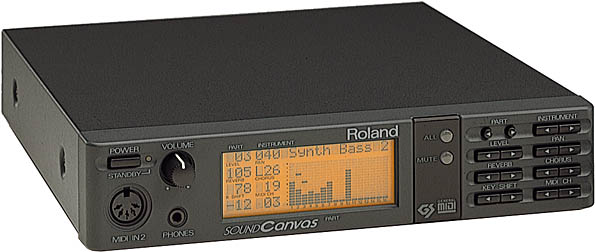 Saved by the (FM) bell
We originally purchased Goulart's Sound Canvas as our arrangement destination for all the 32-bit Pixel Ripped 1995 stuff. It served its purpose beautifully in that aspect, but here we were looking for something different: a bridge between the textural, timbral work that Lunic required and the expressivity and gravity of Goulart and Pedi's tracker arrangements. So, from the very new (for us) sum of FM tracking and Sound Canvas samples, we came up with the "Denial" theme — the very first thing written in an official capacity for Evertried, and the main theme for the entire game.
We were also very intrigued by the Focus System present in Evertried: despite its being a strategy game, the player is encouraged to act fast to gain several passive abilities and bonuses. And with a FMOD and adaptive audio expert in Bruno Mend, fresh from great experiences designing technical audio for Pixel Ripped 1995, we were itching to make a very dynamic soundtrack. It made sense for us to try to pair the player Focus with the intensity of the soundtrack!
So, after the (successful in 30-something hours) Kickstarter, we started the daunting task of writing music for the stages in a way that could work in four different intensities. The musical logistic challenges were many, but we had additional help from our beatmaking friend Ruh Stephan and we believe it paid off beautifully in the end.
Stay now with a little video our fantastic tech sound designer, has made about our dynamic music system!
Stat Blocks
40

Total regular level arrangements

Over 9000

# of times Rafa cursed at the Sound Canvas OSX audio unit

563

# of individual audio assets in the game ("You do make sounds for everything don't you?")
Denial I - demo version

2:08

Anger I - demo version

1:59
> Credits
Lead composer

Rafael Langoni

Arranger / additional music

Saria Lemes

Arranger

raphaelgoulart

Producer / tech audio designer

Bruno Mend

Sound designer

Isa Penna

Additional arrangements

Ruh Stephan, Dudu Viana, Rodrigo Passos (Steps)

Mixer

Fabio Henriques
Super Magbot
Super Magbot is a challenging 2D platformer where you can't jump! You must utilize your magnetic powers to quickly and precisely beat each level and save the galaxy from a terrible fate.
[Rafael] Our relationship with Eloi and Dani, the Astral Pixel brothers, began with an email in September, 2019. Moonsailor wasn't formed yet and flashygoodness, ever the benevolent mentor, tipped them about Goulart and I, then working as a duo. From the start I thought their game looked greatly promising and was very excited to work on an innovative platformer.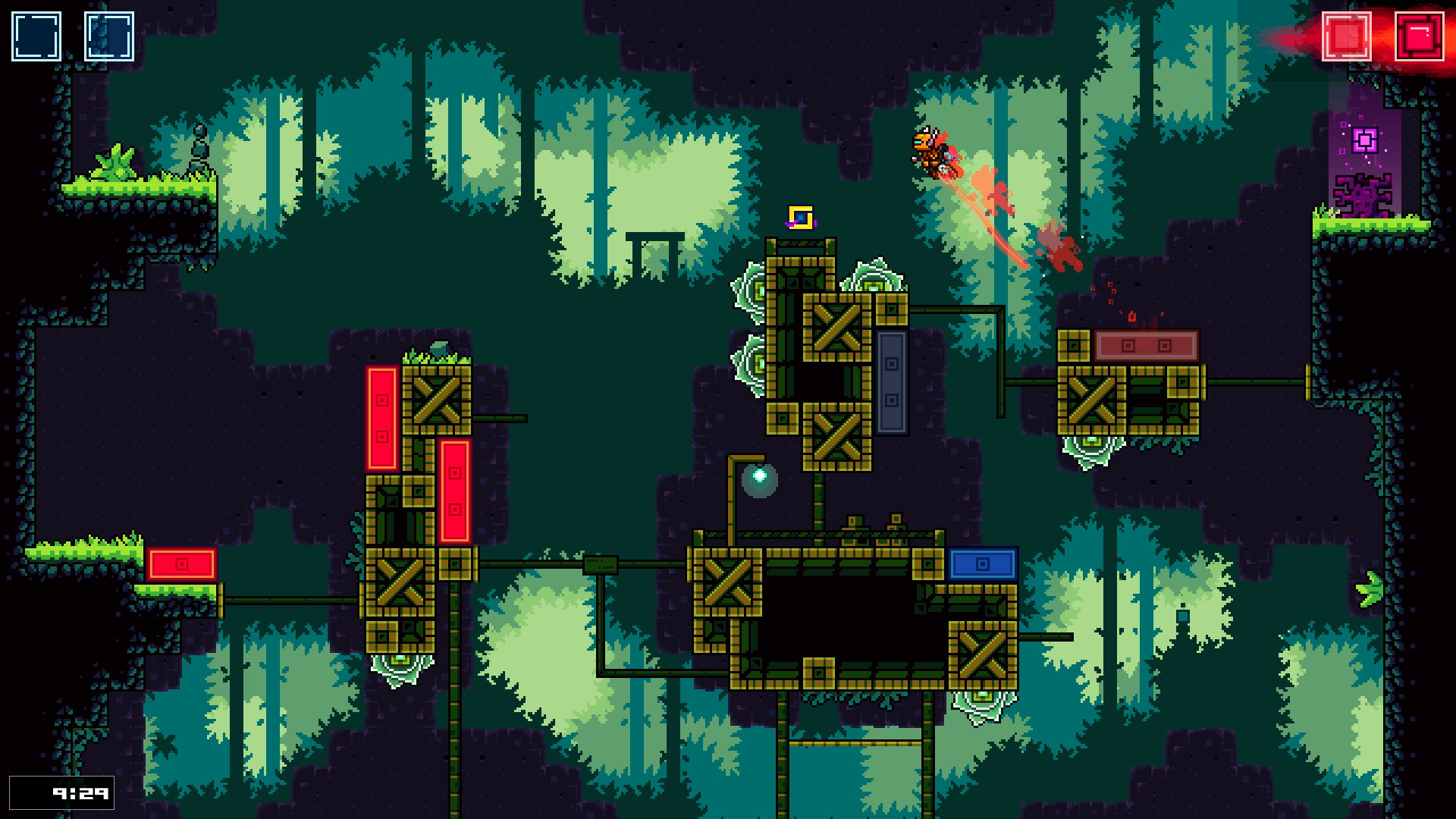 [Eloi Guzman] We met Rafael by a matter of "luck" but since the very beginning we realized about his passion and motivation for videogame soundtracks. He and Goulart formed an outstanding team, delivering high quality tracks with a lot of professionalism. Always willing to try new approaches and crazy cool ideas. Without him and Goulart, Super Magbot would not be the same game, they are part of the game and we couldn't be happier it resulted this way.
My personal journey began in Magterra, the first world in the game, a grassy utopian level that brought with it memories of all the "first worlds" I've wanted to live in as a kid. I knew I wanted to start with a super fresh and welcoming theme, so I chose a four-chord progression that felt that way to me.

Blast processing
I really liked the theme that came out of that, but Goulart took it to a whole another level, arranging it for the Mega Drive and immediately taking out our previous idea of mixing the chip's FM with modern production. It was already everything we wanted it to be.
Our challenge with this game was that each worlds had 25 stages sharing the same general appearance. It wouldn't make sense to randomly change the music throughout the 25 stages, so we decided to make to each world a huge track comprised of five different loops (for stages 1-5, 6-10, 11-15, 16-20 and 20-25). The elegance in this system was that once you got past the loop region, the music didn't change immediately but was allowed to transition past the loop point into the next section.
With the whole soundtrack format written for the Mega Drive, we had three general options for the final audio in the game: we could use the emulated output from Deflemask, which would have the advantage of stable BPM and being exactly the sound we were working with in composition. We could run it on the actual Mega Drive, which would be a very different sound (due to the Mega's very pronounced lowpass filter), though certifiably true retro. Finally, we could also run it on my Analogue Mega SG, which is a sort of hi-definition Mega.
Check this video for a quick run of how the different consoles sound. Near the end the difference in playback speed begins to also show up.
We ended up choosing the Mega SG for a more high-definition sound, since philosophically Super Magbot wasn't trying to be purposefully retro. The soundtrack however would still be fully chiptune and authentic, with variable bpm and passing through my super warm and nice Neve Preamps for some extra production value. We were very satisfied with that decision!
Aboard the starship
In this game we partnered up with Thiago Adamo and Dani Serranú at Game Audio Sounds for sound effects and implementation. In addition to doing a great job doing all the sound design, implementing and mixing, they helped us subbing all the original emulated music renders for the new hardware renders with variable bpm and the new implementation logic required to make that work. Whew!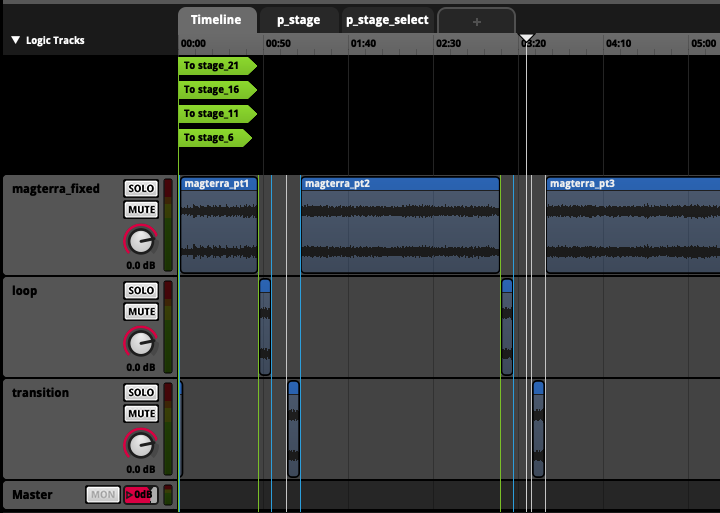 Stat Blocks
1h22m

Total running time of the initial soundtrack recording (no loops!)

6

FM channels on the YM2612 (our favorite chip)

3

PSG channels on the SN76489 (thanks, Master System)

1

Noise channels on the SN76489 (psheewwww)
Super Magbot Main Theme

1:08
> Credits
Lead composer

Rafael Langoni

Lead arranger

Raphael Goulart

Arranger

Rodrigo Passos (Steps)

Arranger

Saria Lemes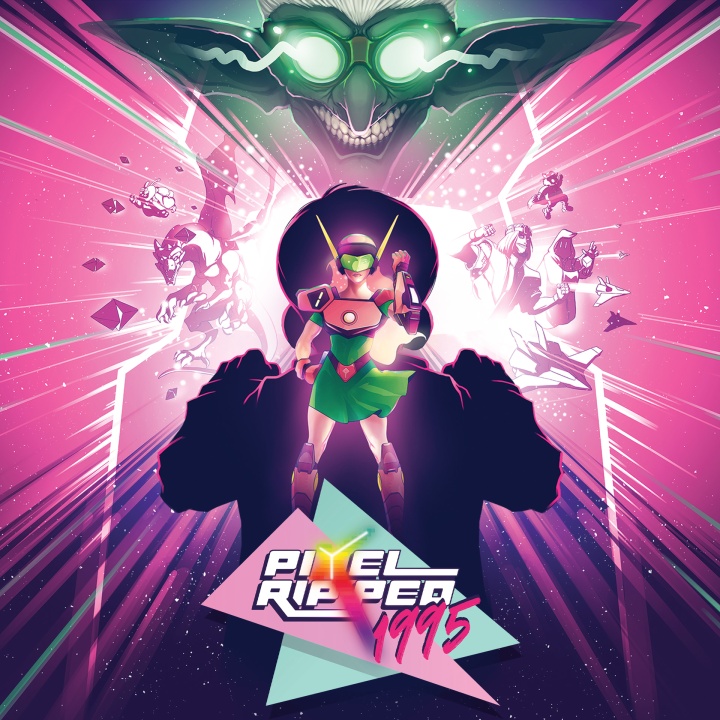 Pixel Ripped 1995
Pixel Ripped is back with a brand new nostalgia-fueled virtual reality game-within-a-game, this time in 1995! Help our hero Dot face challenging throwbacks to all your favorite 16-bit and 32-bit classics while surviving the struggles of a typical nine-year-old kid.
[Rafael] Moonsailor was born from this project!
It all began with an email from Ana Ribeiro, the star developer of the Pixel Ripped series, looking for sound designer services. This was addressed to my personal email and it turned out to be an indication of one of Arvore's programmers, who knew Goulart.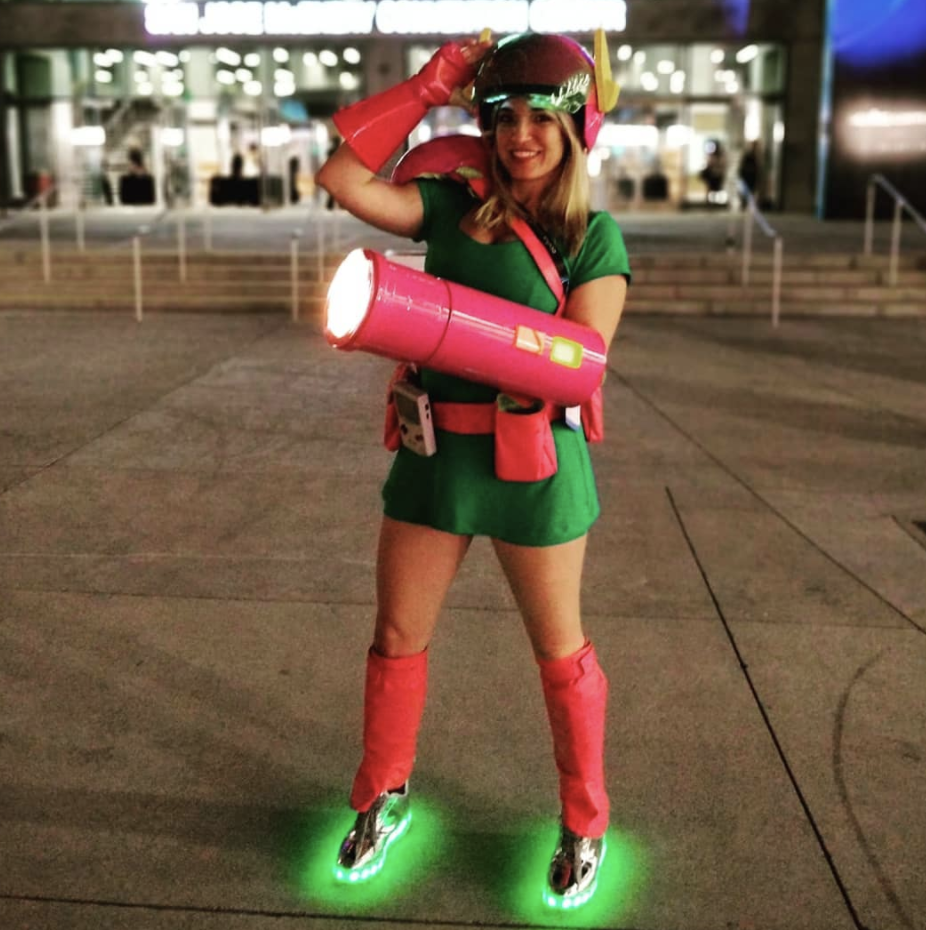 Back then we didn't have the team we have nowadays, and I would be personally much more interested in working in music for Pixel Ripped than sound design (specially since it seemed like a hugely daunting task, being a VR game and all). Some demos and quotes flew by and in the end we got in the gig for music! Just as I drew it up.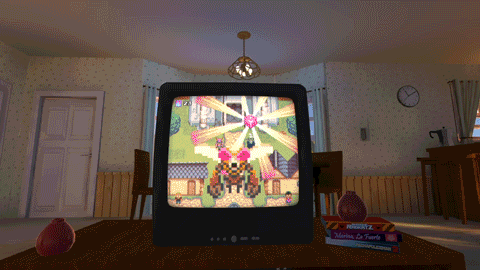 Retro VR inception
Pixel Ripped describes itself as a "Retro VR Inception". That's a quite apt tagline; it's a game about playing games in specific eras of videogame. We joined the series on the 1995 edition, which was perfect for all our previous experience writing for 16-bit consoles. The game happens in first person and a typical gameplay scenario involves overcoming the retro game-within-the-game's challenges while simultaneously dealing with the main character's detractors in his real life. It's a genius premise, and we had tons of fun with it.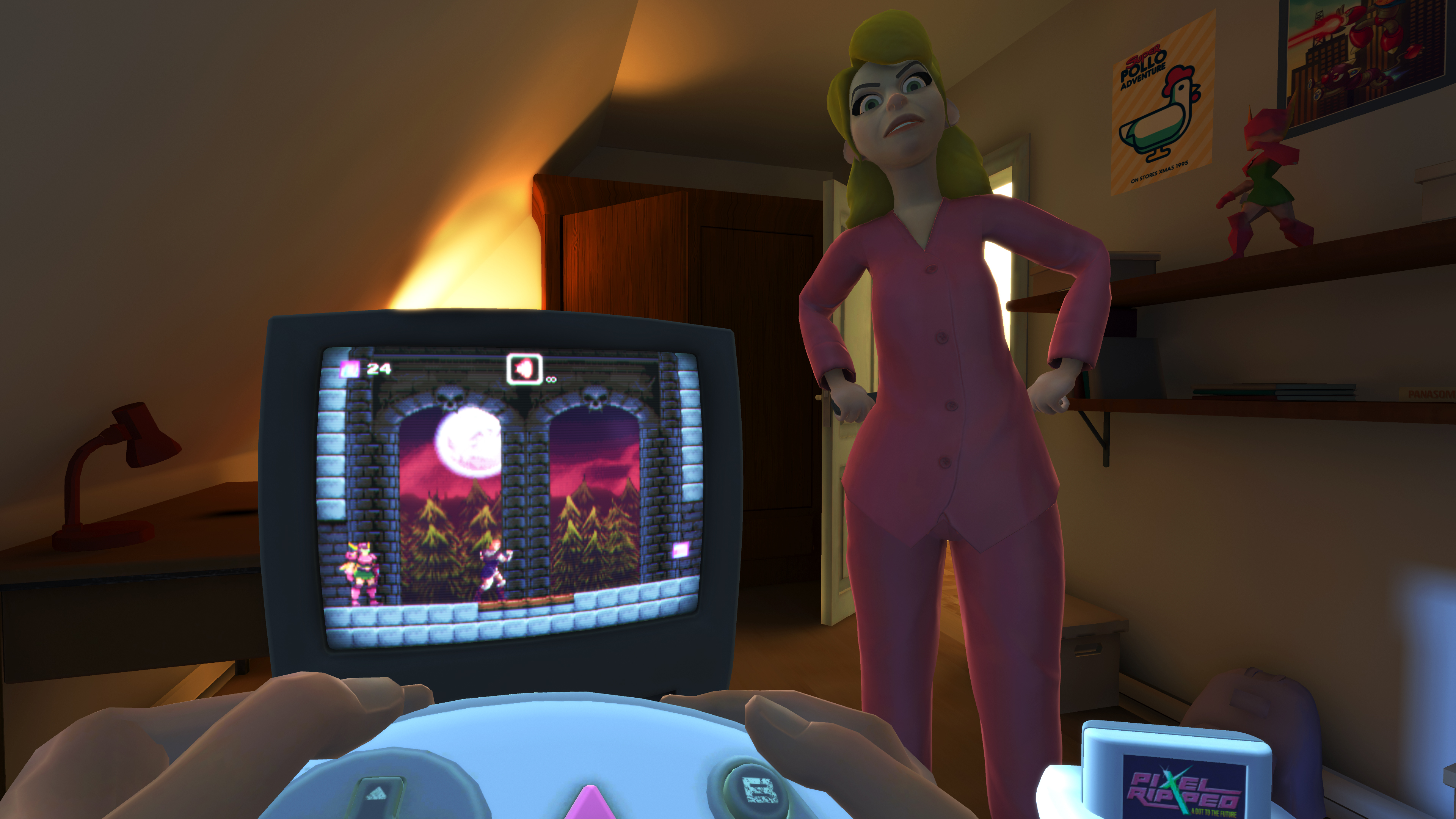 Pixel 1995 covered the 16 and 32 bit generations, and we chose the Mega Drive and the OG Playstation (represented by the Roland Sound Canvas module) as our sound sources for this game—incidentally the two consoles I grew up with. In the game, there was even a section of the prologue that took place in the 8-bit era, so we had the chance to actually write music that traveled throughout all of these moments in game music history!
Beyond 32-bit there was also the in-game real world; for that we had Arthur Cordeiro craft a special, raucous and in-your-face style of digital fusion that worked beautifully to separate the layers. In one very special moment, one of the bosses of the game sticks his ugly head out of the television set and the music seamlessly transitions from 16-bit to the real-life arrangement.
Ripping along
Pixel Ripped was an amazing ride and the team (Goulart on trackers, Arthur on modern arrangements, Bruno Mend on adaptive audio and me as composer) got along so well we decided to stick together for future projects. What took us the longest was settling on a name—"Moonsailor" showed up early as an option but we were reluctant to go with it due to the similarity to a certain famous anime series.
At this point I'll love to share the incredible first visual identity Moonsailor had, done by Thomas Lessa (a fantastic pixel artist and Dani Serranú's partner in crime)! We eventually moved away from it due to a fear of pigeonholing us into exclusively chiptune projects, but it stays dear to our hearts and is currently our Discord server's cover image :)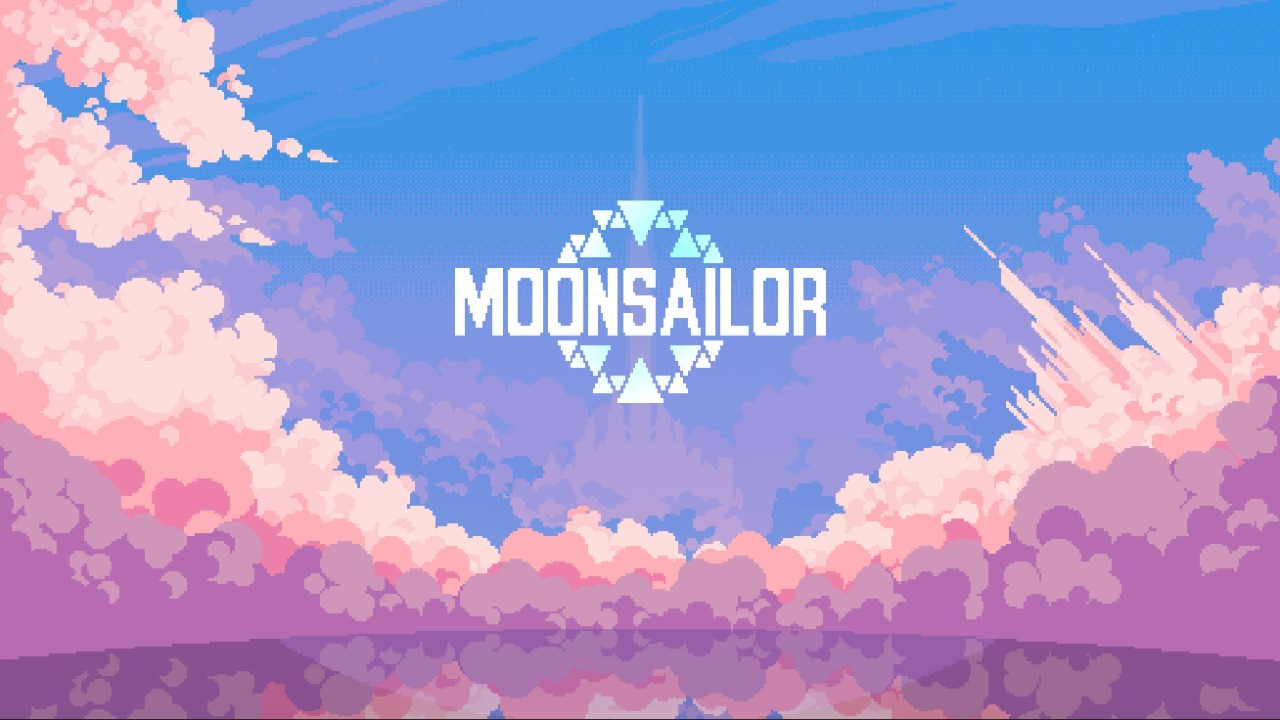 Stat Blocks
4

Different sequencing styles used in the game
Dot's Rebirth (CHIPSTYLE)

1:00

Welcome to Far-of-a-Land!

1:50

Sonate Macabre — Nightmare Castle Theme

2:11
> Credits
Composer

Rafael Langoni

Arranger (Chiptune)

Raphael Goulart

Arranger (Chipstyle)

Arthur Cordeiro

Technical Sound Designer

Bruno Mend

Additional Arrangements

Saria Lemes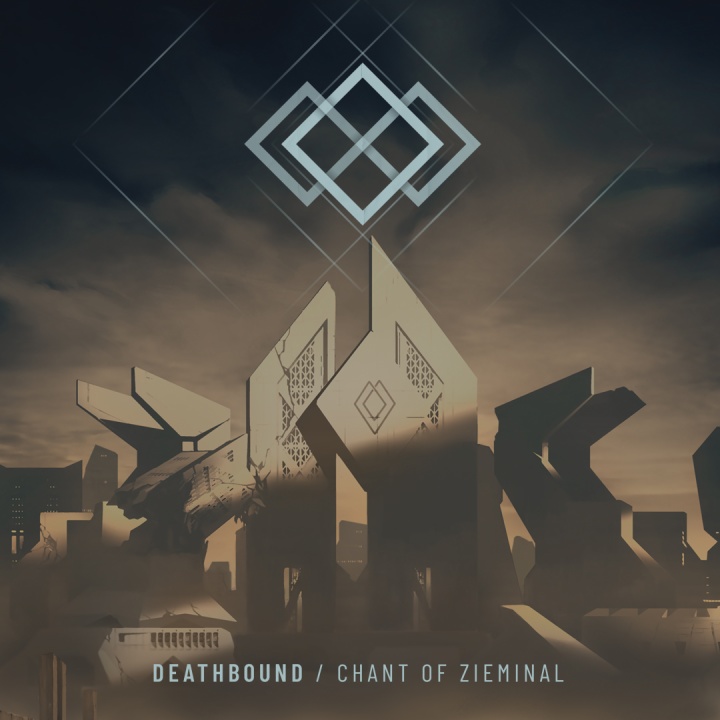 Deathbound
Embark on a journey about mortality, identity, fanaticism and grief. Absorb the Essences of dead warriors from 5 different classes and morph between them. Explore a medieval world risen from technological ruins as a being trapped between life and death in this soulslike action RPG.
CREDITS

Soundtrack, sound design, implementation

PLATFORMS

Steam

Windows
[Rafael] We met Ítalo and the great peeps from Trialforge Studio on BIG 2020, a Brazilian game business festival, made online due to covid-19. I had no prior experience in events of this kind and was enrolled as a speaker with Arvore in occasion of the release of Pixel Ripped 1995 and once I got the hang of scheduling meetings with absolute strangers, decided to approach Trialforge.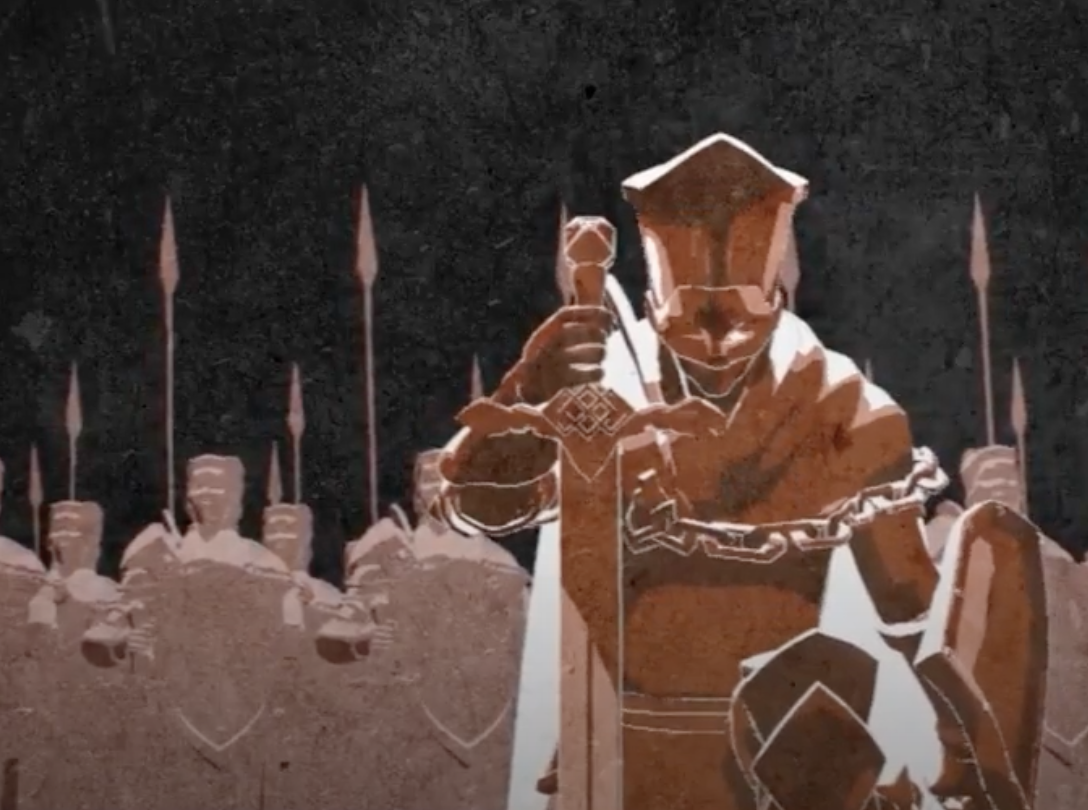 Deathbound had, aside from the kickass name, an aesthetic we were itching to write on: deep, dark, synth-backed orchestral music. My proposal to Ítalo was that we would join them in producing all audio assets for a vertical slice of the game, and in our side that would become an album. For that, we called upon the help of our trusty orchestral partners, the St. Petersburg Studio Orchestra.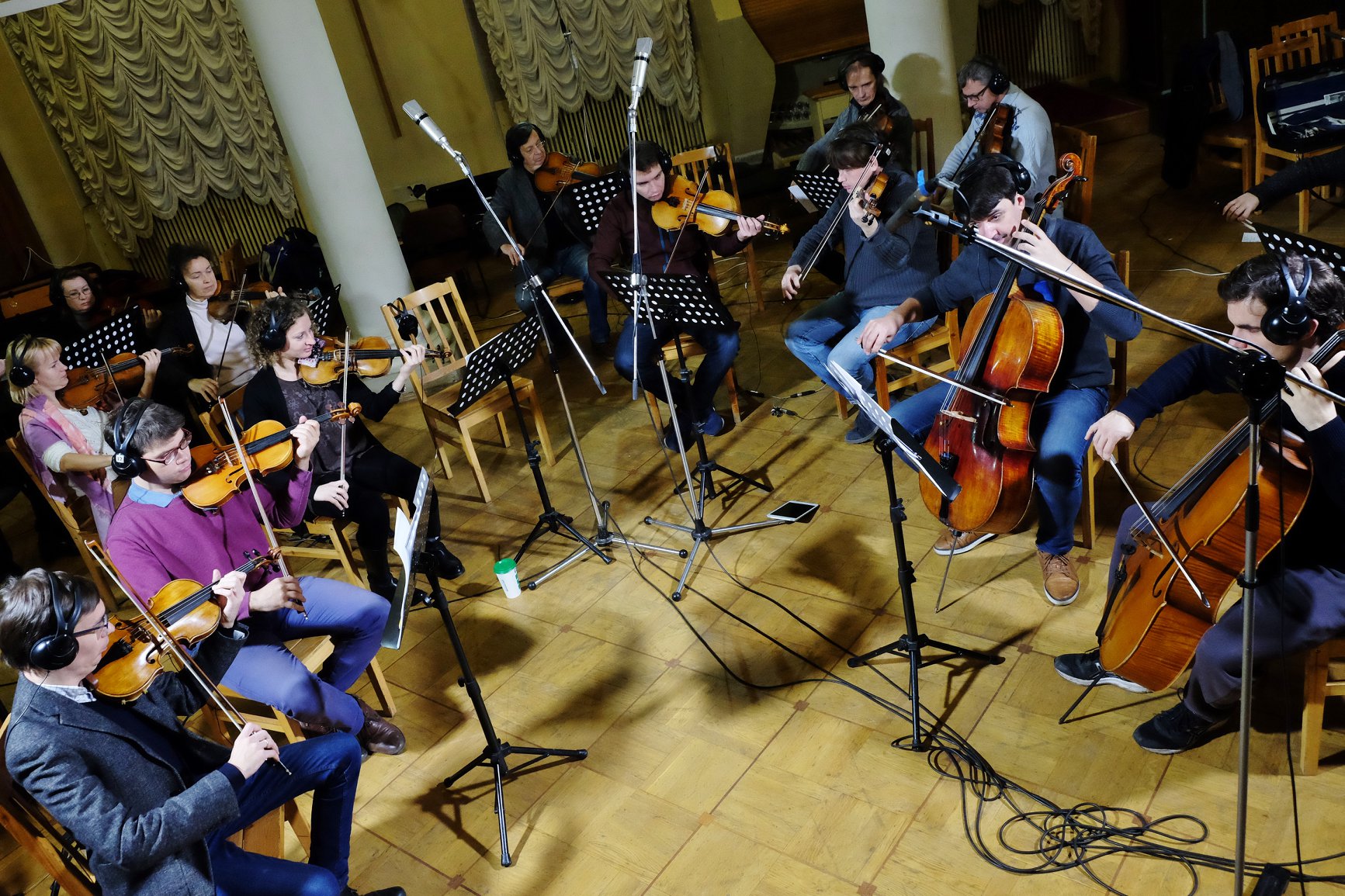 I have been recording many soundtracks with our Russian friends throughout the last four or five years, but this was the first time we brought them in force to a game project… and did they deliver! Besides lending us their sheer power and impressive execution, it seems like they also had a lot of fun recording.
In this project I had the pleasure to be joined by Pedro Araujo and Dudu Viana, who have been working with me for many years in TV projects with this particular orchestra. This was their first major foray into game music and as expected, they crushed it.
Stat Blocks
6-6-6-4-2

Typical strings formation on a SPSO recording

40

Minutes of music recorded on a typical 5h session
Repudiation ~ Boss Battle II

1:47
> Credits
Rafael Langoni

Composer

Dudu Viana

Arranger, additional music

Pedro Araujo

Arranger, additional music

Cavi Montenegro

Sound designer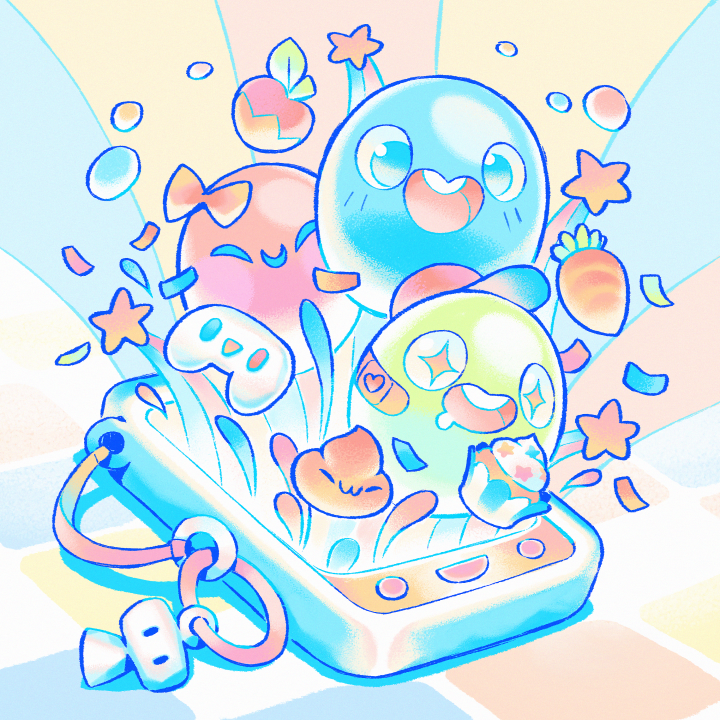 My Boo 2
Boo, the greatest virtual pet game, is back in 3D! Get ready to go on adventures, play mini games, and of course, care for your best friend, Boo, with all new foods, clothes, toys and more!
CREDITS

Soundtrack, sound design

PLATFORMS

iOS

Android
My Boo 2 is the sequel to the insanely popular virtual pet game My Boo by the Brazilian developer Tapps. We were summoned to provide music and from the start we wanted to do something very special, since we knew a bazillion people would be playing this game for hours on end.
Casual games are a special kind of challenge for music because there's often limited room and you just know people will be listening to your hard work on their cellphone speakers. We didn't let that disencourage us from doing it our way though. 
Bruno Mend (who was Project Manager on our side) and I have always been very inspired by first-party Nintendo games when it comes to carefree and relaxed soundtracks. For My Boo 2, we decided to work with absolute simplicity and try to keep the count of simultaneous instruments low while at the same time providing colorful and happy arrangements.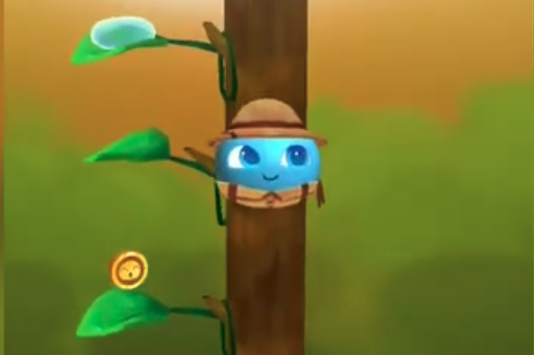 Make it real
I've always felt like virtual instruments work best in complex arrangements; anytime one employs realistic samples in small bands, you end up in a weird uncanny valley. So we decided to go where casual games usually don't, and record most of the instruments live.
This gave us a massive increase in production value! I hope there's a lot more My Boo 2 music to be made, so that we all get to live a bit more in this colorful world.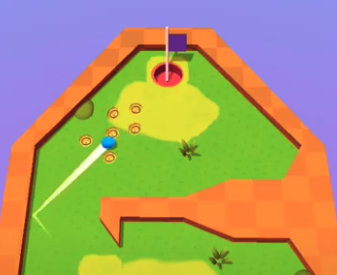 Welcome to Boo Country!

2:06
> Credits
Composer

Rafael Langoni

Arranger / additional music

Pedro Araujo

Arranger / additional music

Dudu Viana

Sound designer

Isadora Penna

VO director

Kaue Lemos

Project manager

Bruno Mendes

Mixing engineer

Fabio Henriques

Additional tracker arrangements

Raphael Goulart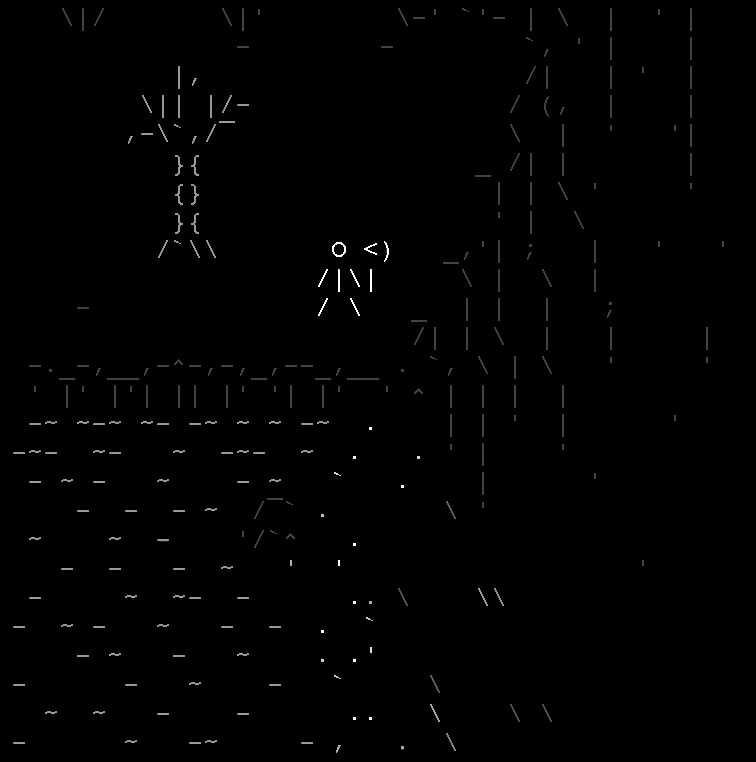 Stone Story RPG
An auto-RPG with strategic combat, deep crafting and programming elements, animated entirely in ASCII-art. In a realm of perpetual darkness, a single stone could change everything...
CREDITS

Soundtrack, sound design
[Rafael] All I needed to be entirely fascinated by Stone Story RPG was to look at a gif from the game.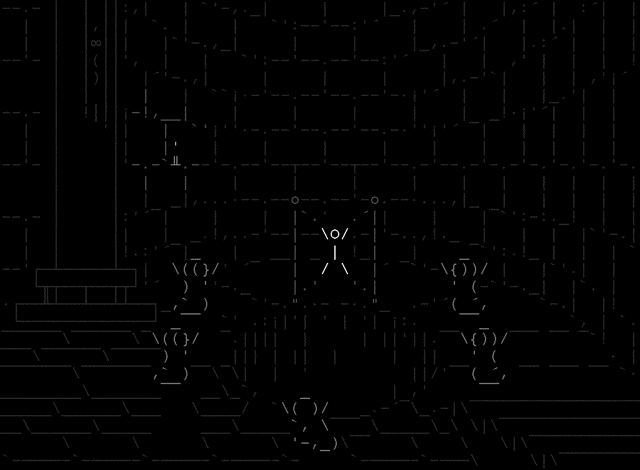 The ASCII animation and elegant design surely intrigued me the second I saw it. So, with SanctuaryRPG cred under my arm, I shot an email to then-solo developer and artist Gabriel Santos. I guess he liked my straightforwardness. I had to make music for that game: we were both Brazilian, into ASCII and go-getters. Too many coincidences to ignore.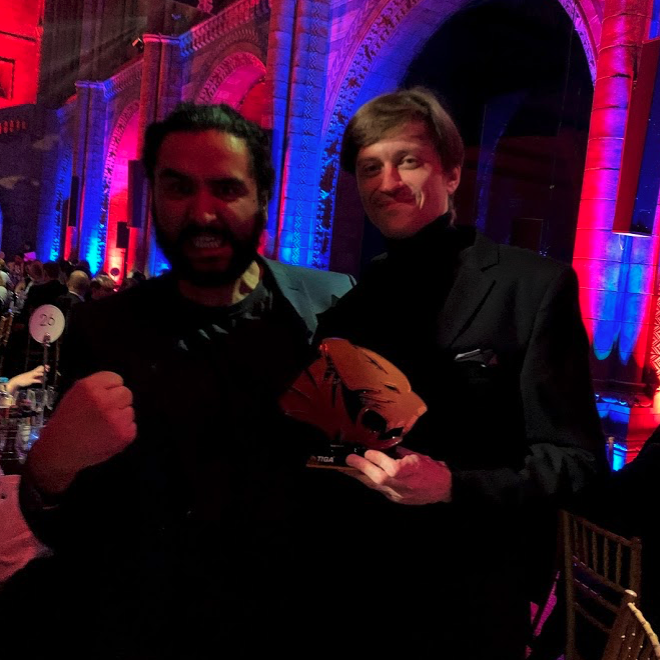 [Gabriel Santos, lead developer] My vision for this game was to deconstruct the action RPG genre, rebuilding it with minimalism, resulting in a game that is deceptively simple on its surface and grows in depth with the player, as they play.
Post-chip
[Rafael] Going into the game my plan was to further develop the "post-chip" style of music I started in Sanctuary, since it seemed to be a big hit with the fans, but this time I tried to make it more analogue and gritty by using a lot of outboard such as my Klemt Echolette.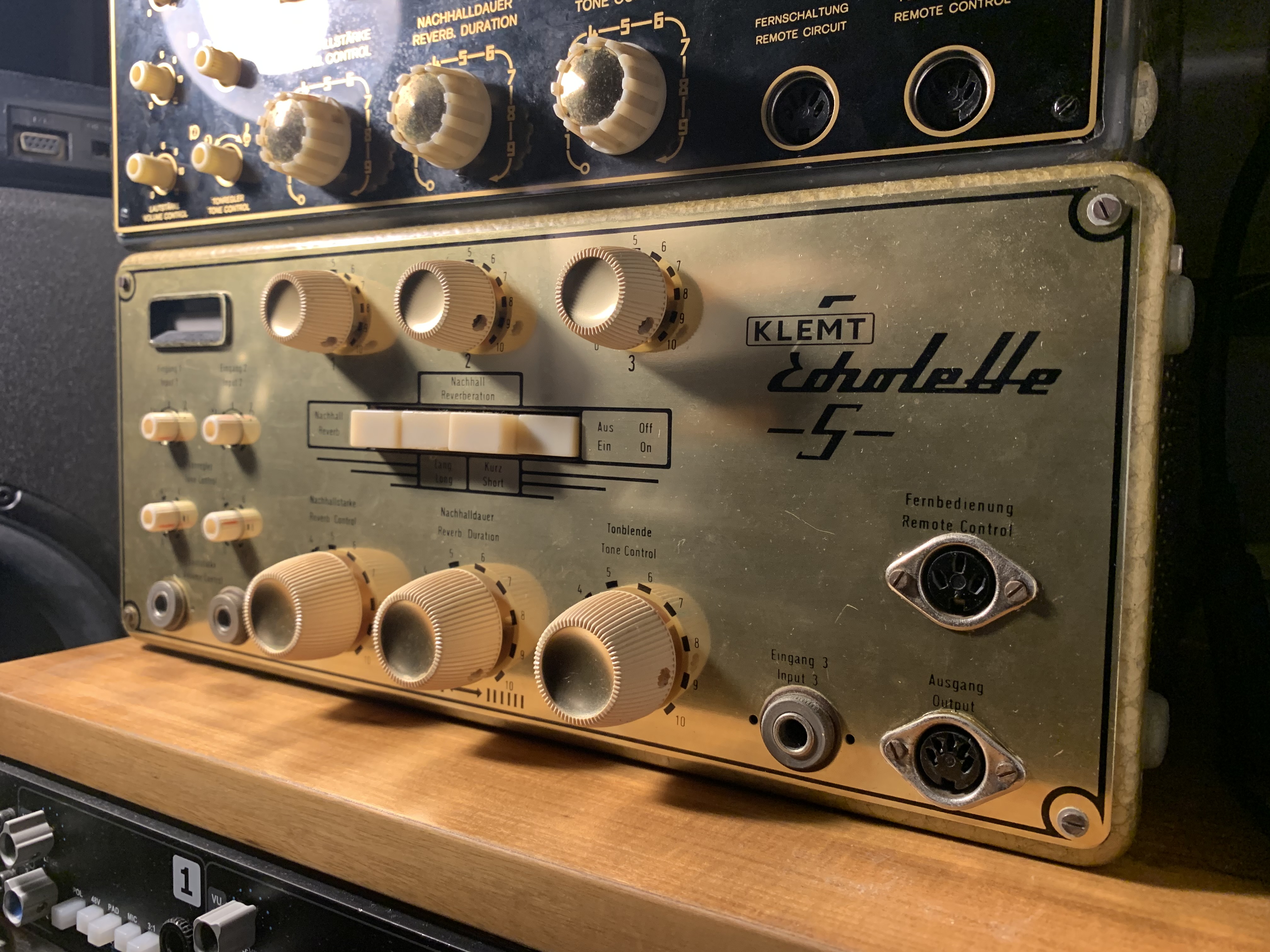 This machine from the 60s captured the spirit of Stone Story RPG to me. Anything put through the Echolette came out as if it was born in the Dark World, so that was how a lot of the soundtrack came to be. I even used its own "voice" in a feedback loop in the main menu of the game!
Every location in Stone Story RPG is wonderfully moody and provided excellent inspiration for the music. With the additional help of Arthur Cordeiro I made seven variations of each stage track: once you acquire the in-game item "Star Stone", you're able to visit harder versions of each stage, finding new items and progressing the storyline of the game.
Voices in the dark world 
When we got to the last stage, the Temple, Gabriel introduced a cultist that chants the name of the serpentine idol, Nagarajah. He asked if I could do some sort of singing voice for the character—something not realistic that would fit with the aesthetic of the soundtrack. 
Some people got really into it. 
So I ended up doing sing-song sythesized voices for all characters with a speaking role in the game. If someday someone makes a compilation video of those (why tho), I'll be sure to post it here.
A playlist for the road 
Gabriel made a fantastic playlist with the beautiful parallax animations of each stage paired with their 3-star soundtracks. Check it out!
Stat Blocks
1958

Year the Klemt Echolette 5 was released

1981

Year the Moog Rogue was released

7

Variations made for each stage theme

8

Analogue voices on the Prophet 08, the main keyboard on the soundtrack
> Credits
Composer, sound designer

Rafael Langoni

Additional music and sound design

Arthur Cordeiro

Additional sound design

Isa Penna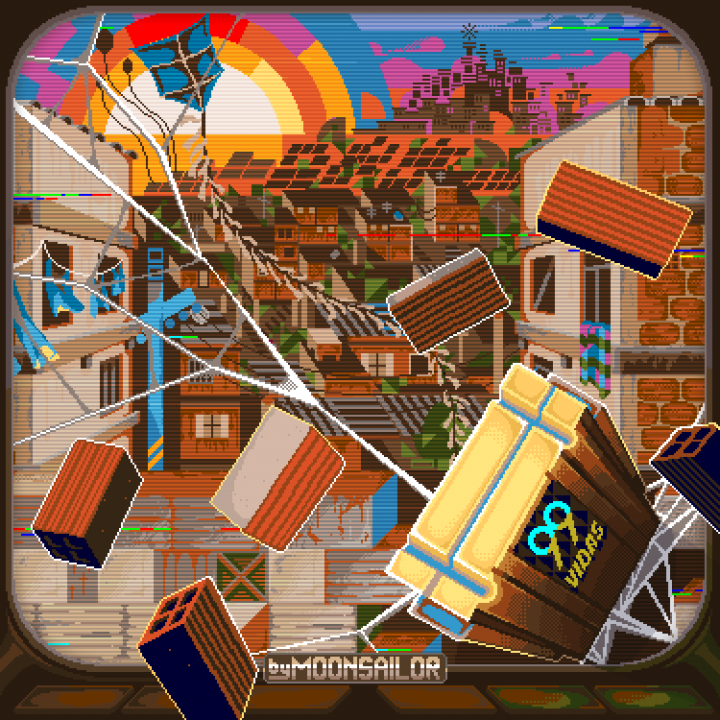 99Vidas: The Game
A "beat 'em up" set in a contemporary world that pays tribute to both the new and the classic in gaming industry. Brought to you in all pixelated, 16 bit-esque glory, chockfull of references to not only gaming, but all 80's and 90's pop culture.
CREDITS

Soundtrack, Sound design

PLATFORMS

Steam

Windows

Mac

PS Vita
[Rafael] There's an expression we use in the game audio circles in Brazil that translates poorly as "back when everything was grass". That refers to the times of yore when information wasn't as widespread, people were much less connected and the whole national game development scenario was braved by a few handful of pioneers.
For this journey we're going back to that time, in the distant year of 2001. Final Fantasy VII had been out for four years but it was an absolute novelty to 14-year-old me, who right then decided being a career pianist didn't sound as exciting as writing music for videogames.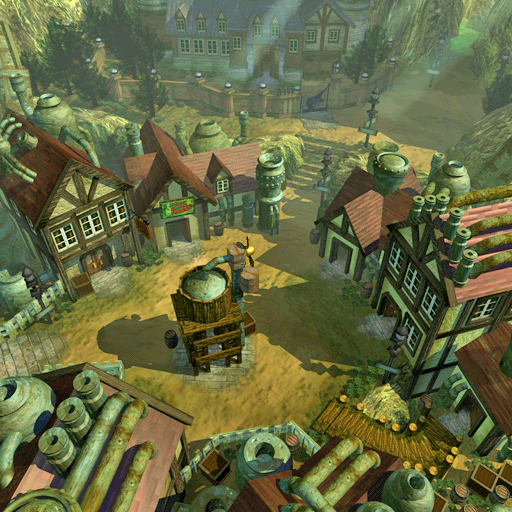 Midi sounds
Around 2004, I finally got my first audio interface, a silver M-Audio with an unfortunate tendency to short-circuit in the middle of gigs (a story for another journey, I guess).
On the day I set it up, I decided to hit some internet forums to see if anyone needed a 17-year-old writing music for their game. To this day I can't believe how that happened, but I found a paying gig right away. "At least your stuff doesn't sound like midi", said Emerson Gresoski, my first customer. 
Emerson then introduced me to the folks at Qubyte Interactive who were then looking for a composer for their newest title, a slot car racing simulator.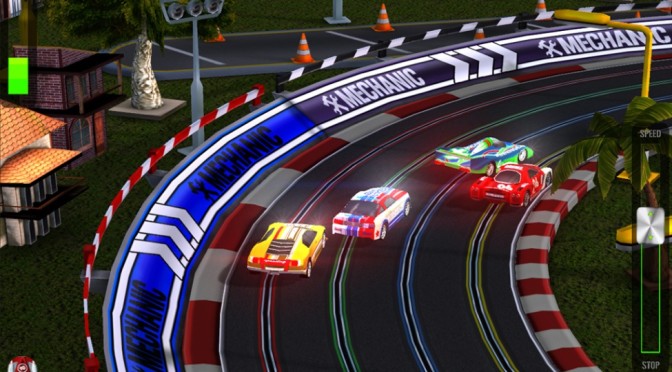 Let's say things went well until we found out the publisher wasn't ready for the (very weird) post-electro-prog-thing I made for the game. It must have taken Qubyte a while to recover from that blow, but lasting friendships are usually forged in moments like this.
Fast forward to 2015. Qubyte was working on a thematic game for the 99Vidas, one of the biggest Brazilian gaming podcasts. They knew I was dabbling in retro scores. So I invited Raphael Goulart for our first gig together in a format that would quickly become a trusted modus operandi: I would write the music and he would arrange it on tracker. I had just moved to Rio and was quickly realising I would need more hands on deck.
I'm the trackman
Needless to say we pulled the Streets of Rage vibe well and the soundtrack was very well received. Since that time I've been counting on Goulart's tracking talents for countless projects. Name a more iconic duo.
[Goulart] Upon deciding our tracker of choice was going to be OpenMPT, and the instrumentation was going to be heavily based on Streets of Rage, I was faced with a dilemma: "How am I going to use FM instruments in a tracker that's essentially a sampler?" Yes, OpenMPT has VSTi support so I could use VOPM there, but OpenMPT's VST support was quite limited for my purpose (especially at the time).
The other obvious solution would be to grab a single note of the desired instrument, trim and loop that and call it a day, but that would only sound good at a given range of notes, and wouldn't sound great otherwise. Of course I could do that for several notes, but that'd be a terribly tedious process if done manually. Is there a better solution?
The answer for that lied within another tracker: Renoise. It's much more VST-oriented, but there are still situations that, within Renoise itself, you'd rather use samples than VSTs. Knowing that, Renoise developers added a handy function: An automatic VST to multi-sample instrument converter, which was exactly what I was looking for! At the time I only had the Renoise demo, but that -- along with a XRNS to XM converter -- was all that I needed. So, while sampled FM isn't generally the best of ideas, with the proper tools we were able to make it work!
The 2021 release
For 99Vidas's album cover we recruited the talented Daniel Mafra for some big Brazilian energy.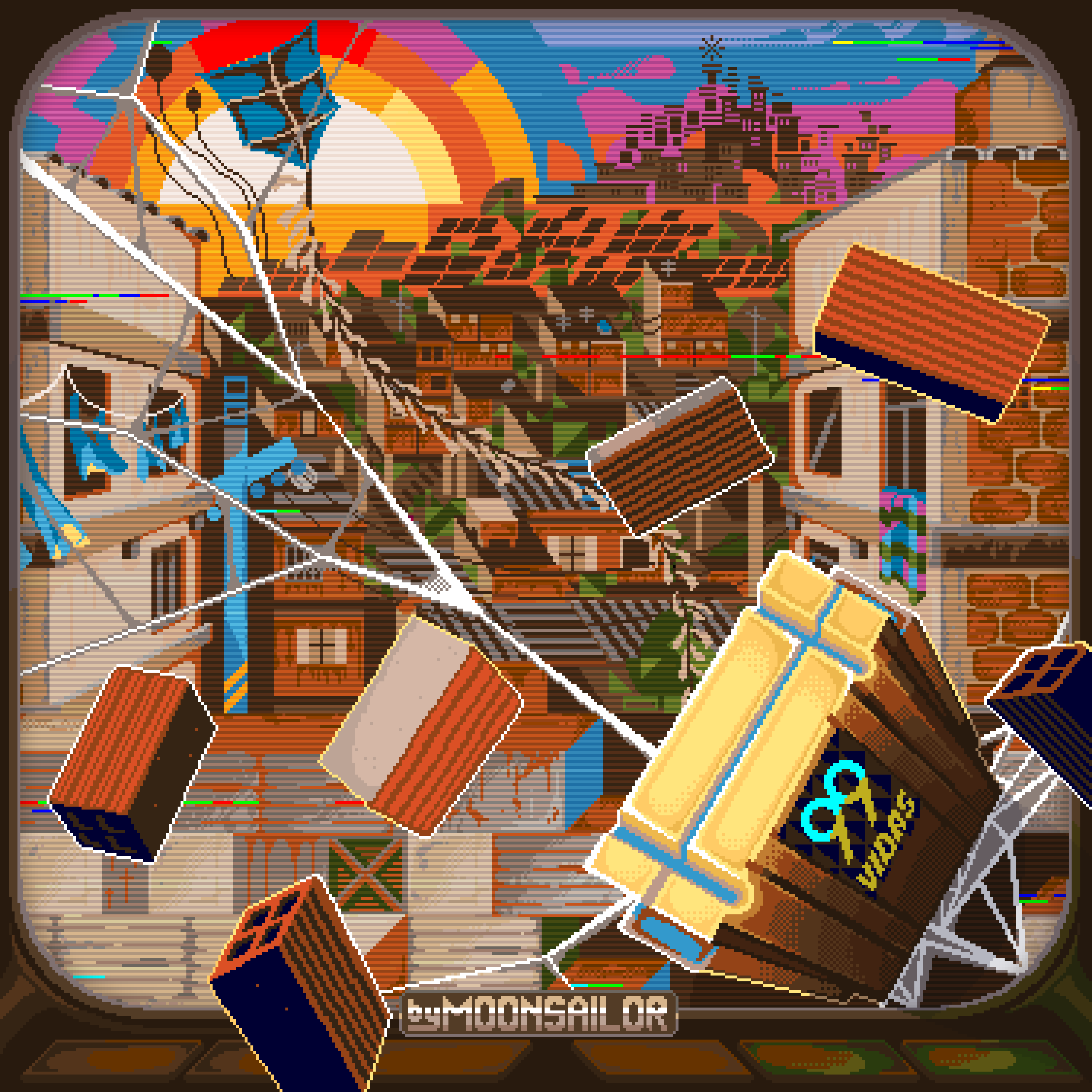 Stat Blocks
104,2 MB

Total sample memory used for FM

29

Max monophonic channels used (most for echo)
Highspeed Hyperrail (featuring RESOFORCE)

3:28

Something to Protect

3:16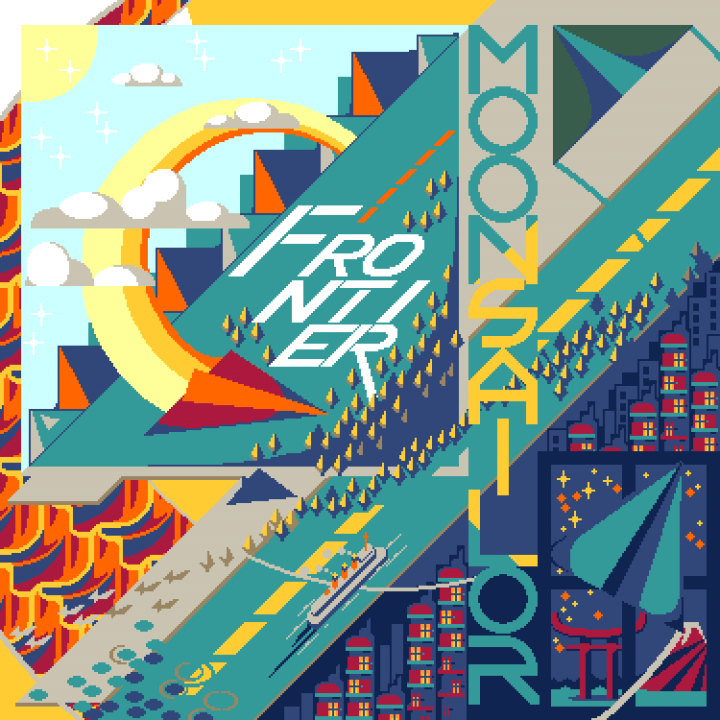 Frontier
A love letter to the excitement of adventure and travel.
PLATFORMS

Mac

iOS
[Rafael] Mr. Plane was a mobile vector art game lovingly crafted by Dan Mafra around 2014-2015. I was in love and hugely inspired the second I laid eyes on the first illustrations.
The game was based around controlling the main character with the phone's accelerometer through a trail of power ups. Stages included various locations around the world and even a level in space!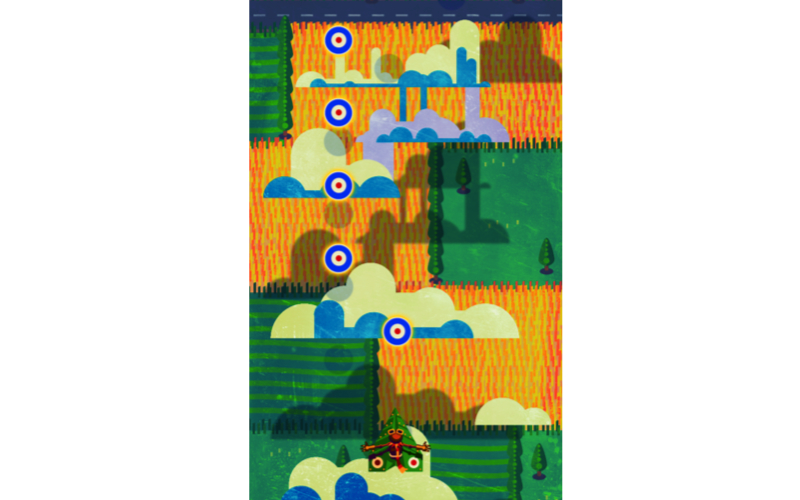 Due to changes in the team, the project ended up not moving forward. However, a big part of the soundtrack was ready so I decided to release it to the winds while we wait for Mr. Plane to make his triumphant return as rumours say.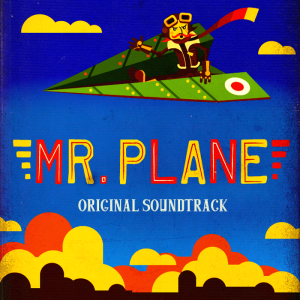 November Whisky Papa

2:02
> Credits
Composer, arranger

Rafael Langoni

Mastering

Fabio Henriques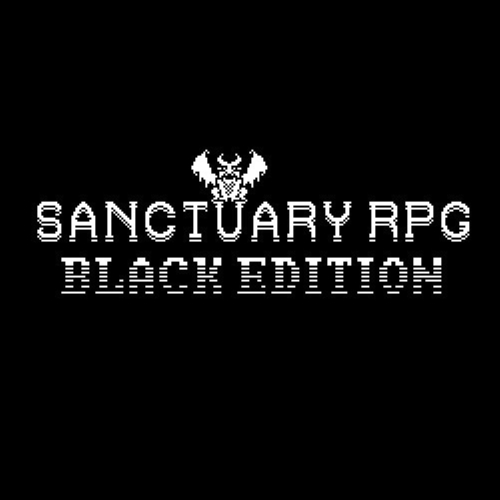 SanctuaryRPG: Black Edition
SanctuaryRPG: Black Edition is a humorous and strategic turn-based dungeon crawling ASCII adventure. Drawing heavy inspiration from both Roguelikes and Japanese RPGs, the game offers a robust action-RPG inspired combat system.
CREDITS

Soundtrack, sound design

PLATFORMS

Steam

Windows
[Rafael] SanctuaryRPG was my first major project in the realm of video game music and holds a special place in my heart. It was a vast world I could explore musically with absolute freedom, and it had a vast and vibrant community around the developers that appreciated every step I took.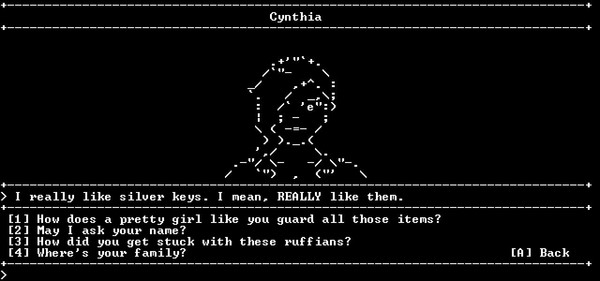 It was around 2004 and I had just finished writing Carveallion: Lunar Prelude. I was ready to expand beyond four channels, so when I was asked to make a chiptuney score, I decided to try my hand at what I called "ambient chiptune". 
My attempt at that, however, lasted for all of 37 seconds of that first track. Then I got a jolt of inspiration from a memory I made when I was seven years old, playing the Brazilian adaptation of Wonder Boy in Monster World, localized as "Turma da Mônica na Terra dos Monstros".
Entering Cave 1
My subconscious homage to Shinichi Sakamoto's "Cave 1" rhythmic figure marked the start of absolutely thematic writing for SanctuaryRPG throughout the soundtrack. I eventually reused it many years later on the Bolesh theme on Stone Story RPG, and I'll probably end up using it again and hopefully Mr. Sakamoto doesn't come after me for that. It's just too much fun.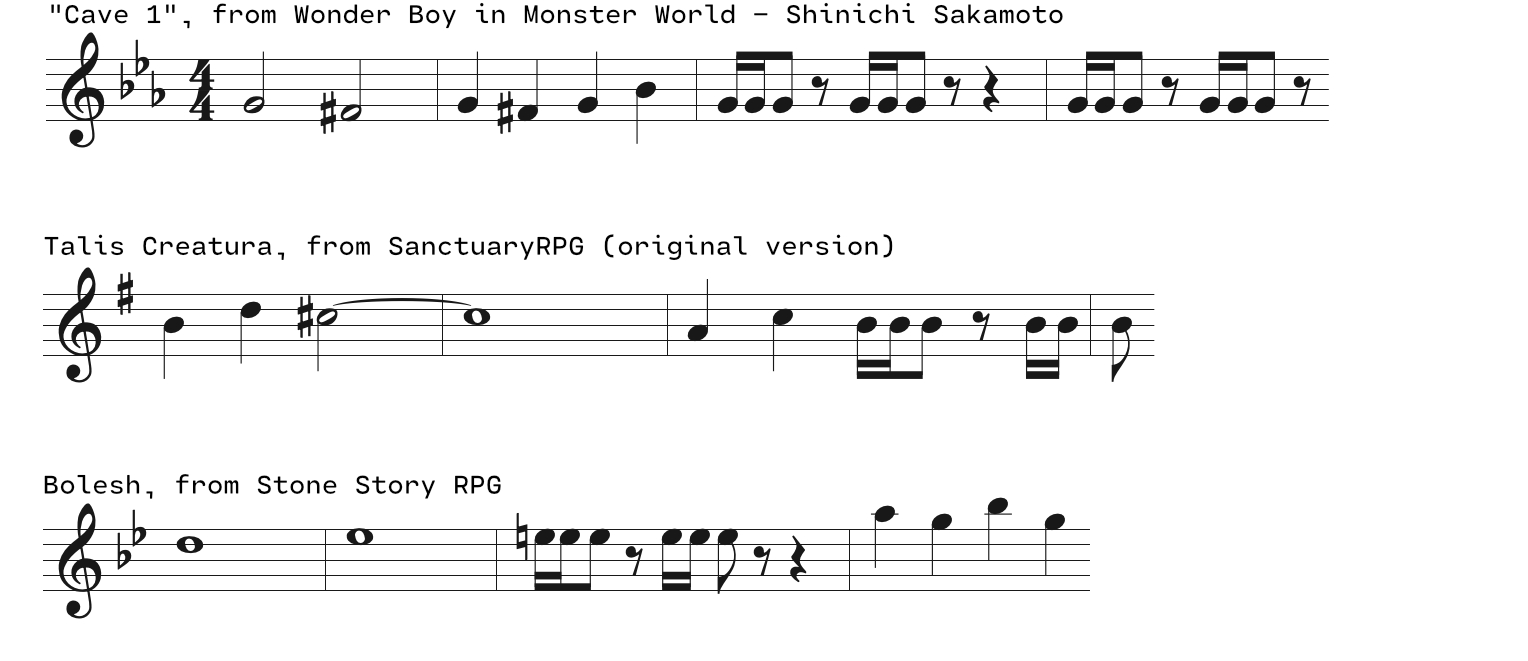 I considered Talis Creatura a highly experimental track back then but the developers loved it. Usually when I get an overwhelmingly positive reaction like that, it's a sign that I can go bonkers on the concept and so I did. Not too long after, the SanctuaryRPG soundtrack had more than 60 tracks and people were really confused as to why a game that looked like DOS was a 600mb download.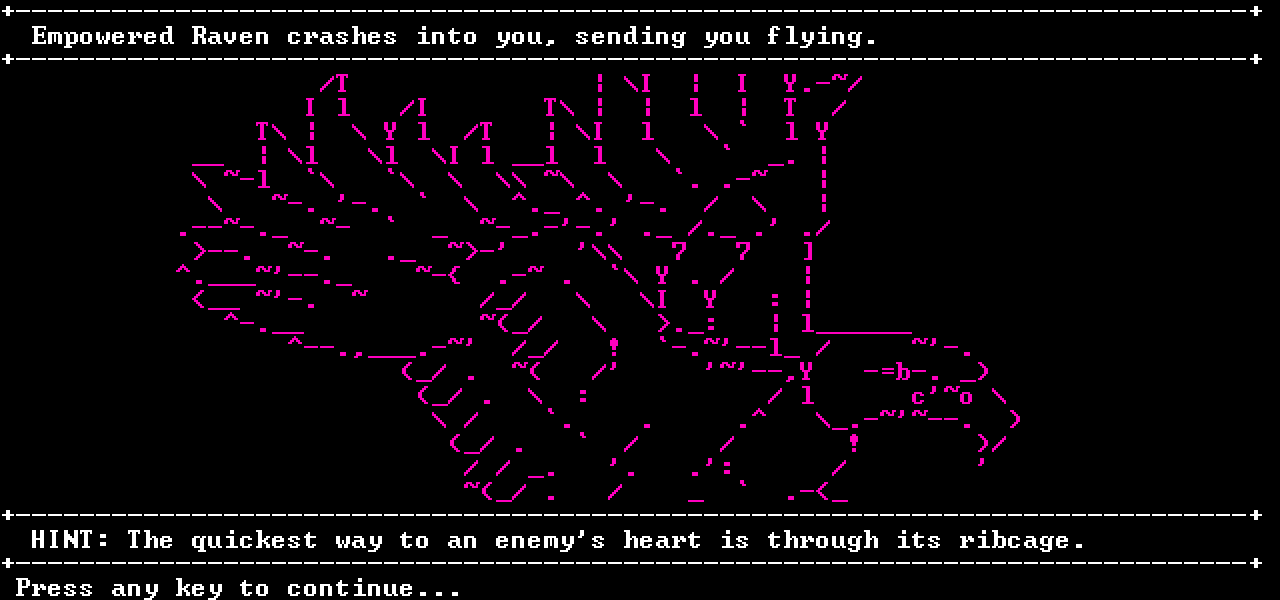 From strings of characters to actual strings
In 2017, I also had the pleasure of working with Orquestra Ouro Preto for a live string arrangement of one of SanctuaryRPG's most famous tracks, "Sangue nos Olhos". Originally planned as a standalone performance, it became a part of their touring repertoire and ended up immortalized in a record! Lucky me. 
Also check out some shaky cell phone footage of their first performance of the piece, with some quality #PerfectlyCutScreams at the end. 
Stat Blocks
44

Tracks in the remastered soundtrack

99% or more

Soundtrack files size compared to total game download size (according to main developer)
Sanctuary Arp II - Title Screen

1:55

You May Be Experiencing Some Discomfort

2:34

Dragon You Down (Battle C)

2:01
> Credits
Composer, sound designer

Rafael Langoni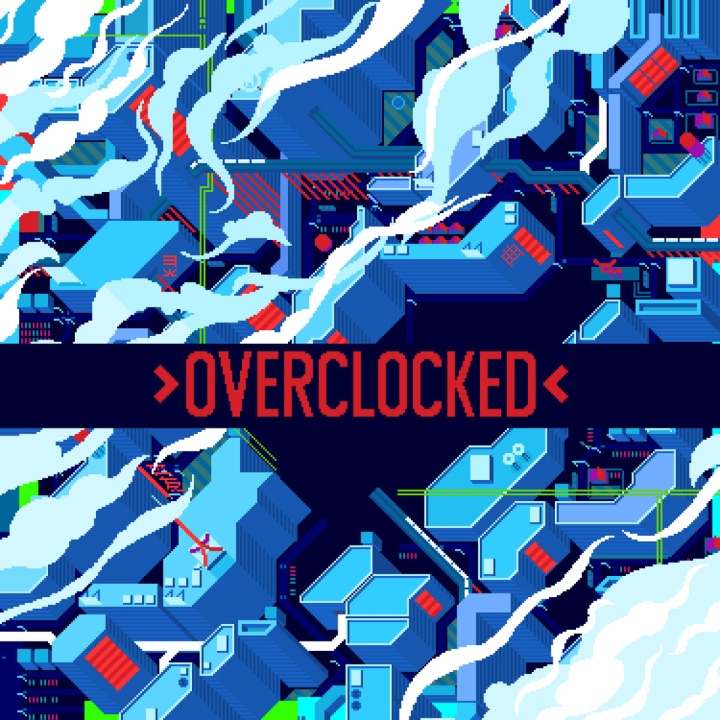 Overclocked
Overclocked is a free-flowing action game that blends combat and platforming to create a fluid and rhythmic experience. Take on the role of Amber, a glass-cannon vigilante, as you fight to uncover a plot that threatens to tear your home apart.
[Goulart] Overclocked is a 2D platformer with relatively simple controls, but with an instant death mechanic; touch an enemy or obstacle, and you'll die. This mechanic means that the game is not for everyone, but also makes it clear who the target audience is: the more patient and/or hardcore players. 
The instant death mechanic also makes it so, at later stages of the game, you have to learn each level in order to beat them. These may seem frustrating at first, but it ends up being rewarding when you're able to beat it.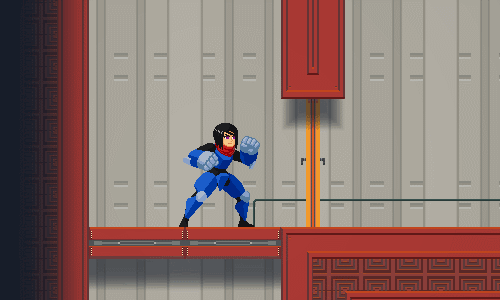 When initially approached about the OST, only knowing that it was a 2D platformer, our initial thought was to use Sonic as a reference (silly us); as we learned more about the game, inevitably the songs became their own thing, tailored to the mood of the game, and the environment of each stage.
Brazilians laugh at limitations
Our weapon of choice for this soundtrack was OpenMPT, because of the flexibility that not constraining ourselves to limitations could bring. We used mostly sampled FM for the OST (as if it was a Sega Genesis soundtrack), but said flexibility was particularly useful on the Closure track, where sampled guitars were used on top of the FM instruments, in order to make it heavier and "more appropriate" to be the final boss track; decision which resulted in the track becoming a fan favorite among the players.
We also had the idea of adding modern elements to the tracks, but we quickly dropped that in favor of a more FM-based, "proper" chipstyle goodness, and the end result makes us sure that it was the right decision!
> Credits
Composer

Rafael Langoni

Composer and arranger

raphaelgoulart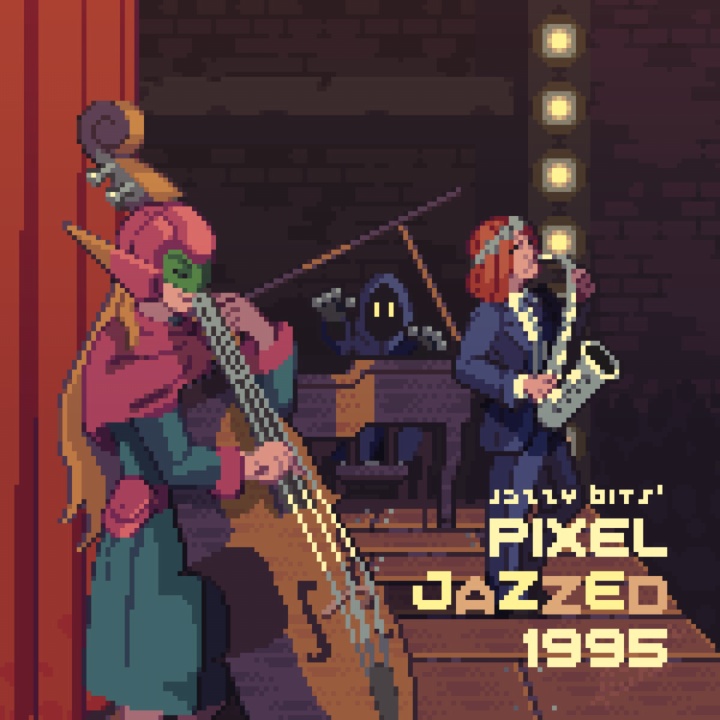 Pixel Jazzed 1995
A funky tribute to Moonsailor's original soundtrack to Pixel Ripped 1995!
[Rafael] The idea of recording Pixel Ripped 1995's cues in jazz form came originally as an addition to the Extended Soundtrack of the game. However, the exercise went on so well we couldn't resist making more and an EP was born! 
I've had the privilege of working with Pedro Araujo and Dudu Viana for many years in TV and film productions, but this was one of their first contributions to Moonsailor. With their home base being jazz music, I thought it fitting to leave it to them to amass the band, select the cues, arrange them and produce the record. It was a very wise decision.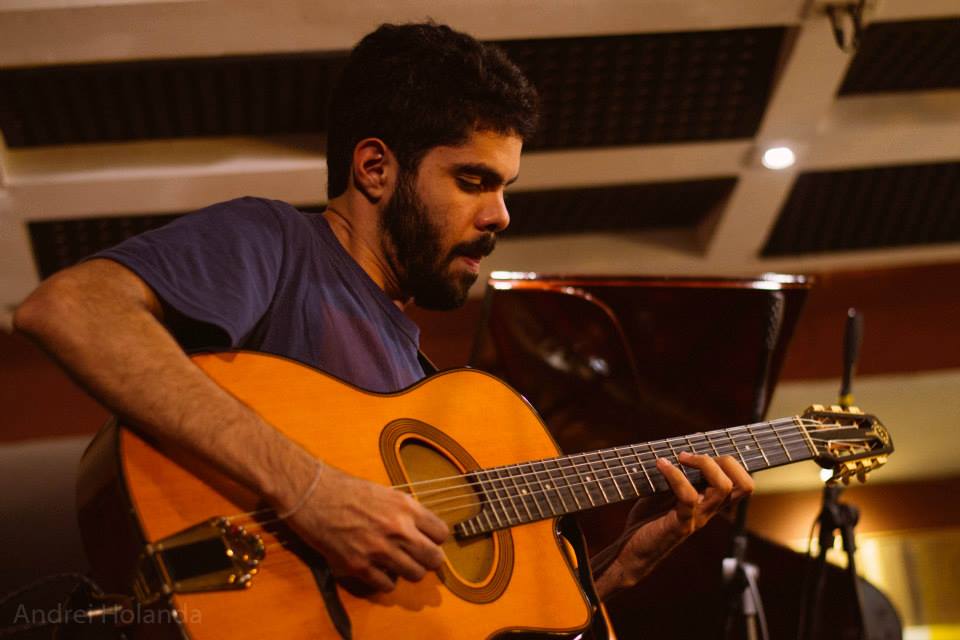 Since 2016, Pedro has been collaborating masterful arrangements, orchestrations and the unique sound of his manouche guitar to our film and TV productions. He has been an amazing contributor and friend, and saved my butt more times than I can count.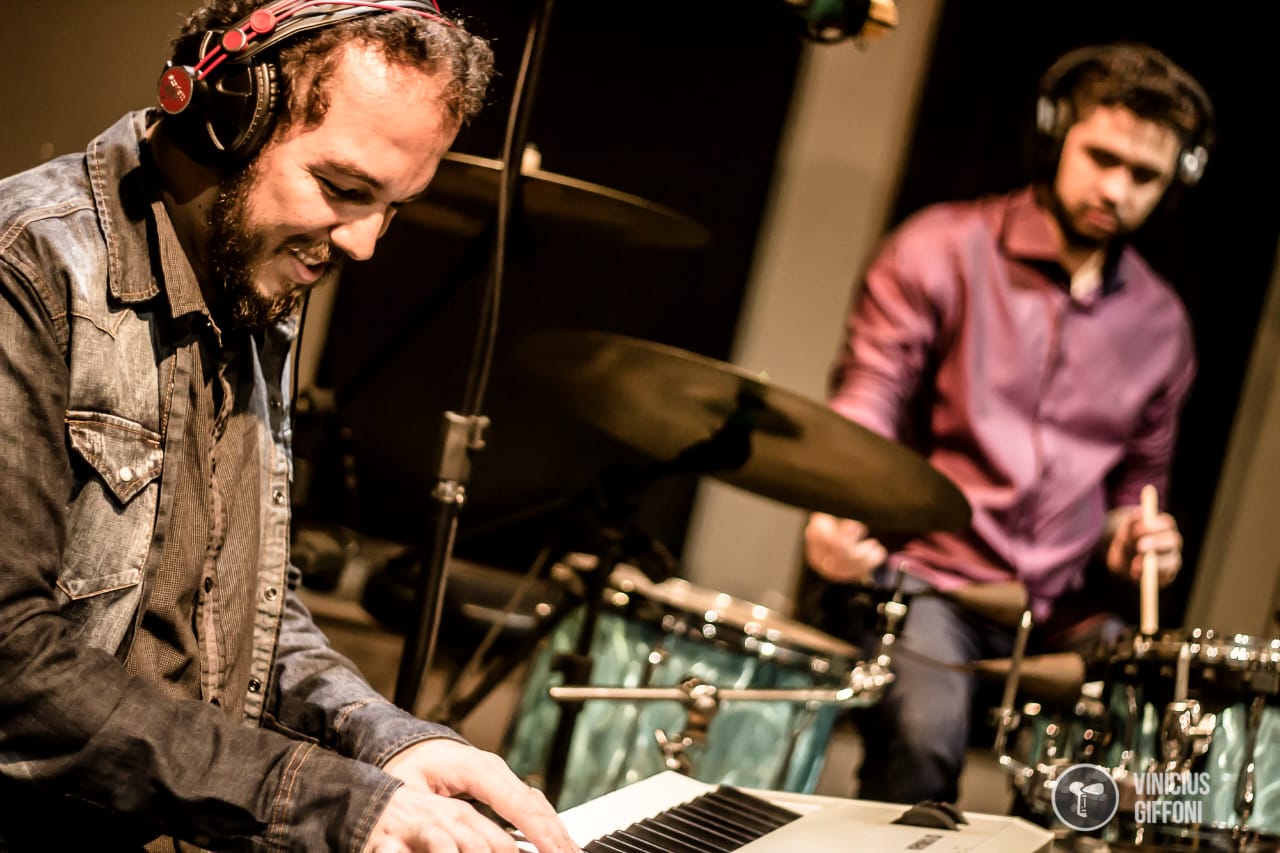 Dudu came to our ranks a year later, bringing his vast experience in music production as an incredible keyboard player, arranger and audio engineer. His presence in any project is always filled with happiness and energy, and I'm lucky to be able to count on him time and again. 
It's incredibly exciting to have these two tackling more Moonsailor journeys lately and I'm always excited for our next steps together. Go team! 
Stat Blocks
Jazzy Bits

Name of the impromptu band that formed to record this
Cloudpost Zone (Jazzy Bits ver.)

2:29

Dot's Rebirth (Jazzy Bits ver.)

2:37

Tapyoka Plains (Jazzy Bits ver.)

2:29

Back Home (Jazzy Bits ver.)

3:58
> Credits
Arranger, piano/hammond

Dudu Viana

Arranger, guitar

Pedro Araujo

Drums

Raphael Barata

Bass

Berval Moraes

Trumpet

Wagner Souza

Saxophone

Walmer Carvalho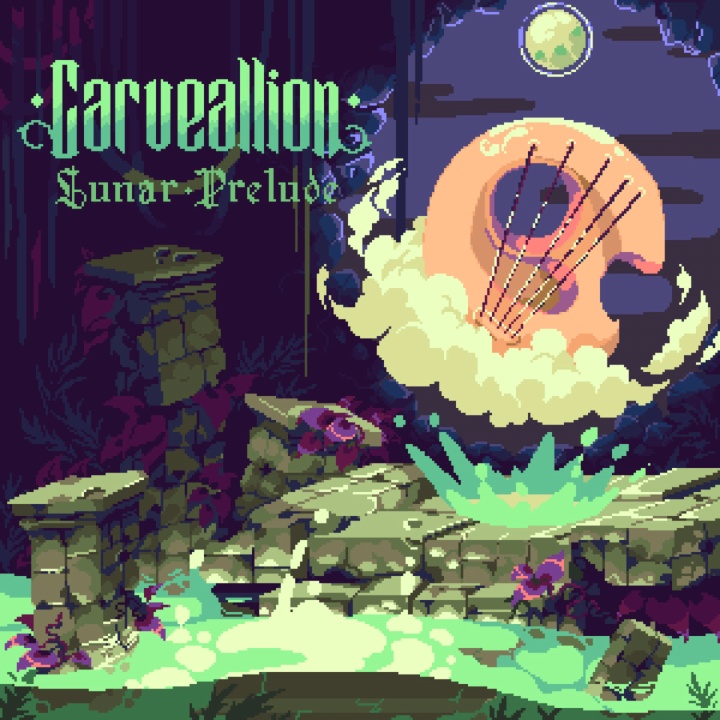 Carveallion: Lunar Prelude
Rafael's first chiptune efforts back in 2013, valiantly tracked by raphaelgoulart, for a (still unreleased) good friend's game.
[Rafael] Jerrel Dulay, the man behind Sungrand Studios, has been an internet friend for a very long time. We met in the development of a homebrew RPG for the PSP (aptly titled Not Another Roleplaying Game or "NARG" for short) in 2006 and kept in contact throughout the years. 
We tried a couple of projects but our first serious one was the first title in the Carveallion franchise, which would consist of a game on each Nintendo generation starting from the NES. 
Chiptune 101
Jerrel envisioned early NES music, like the original Zelda. That meant I wouldn't be able to use any modern chiptune production tricks which was kind of a relief because I didn't know any. I had never done chiptune before.
It turns out, however, that chiptune of this kind is in a way similar to counterpoint exercises, which I had done many. I just had to go easy so that (bad pun alert) nothing would get baroque.
I originally wrote all of this in Logic Pro X with Plogue Chipsounds as my sound source, but eventually I got Goulart to transcribe everything into Famitracker and this year, our friend Bruno Moraes offered to record it on his OG Japanese Famicom.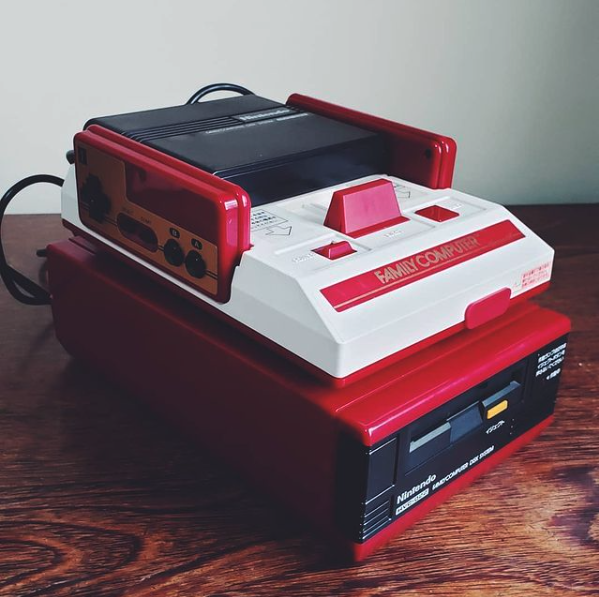 Stat Blocks
2013

Year Rafael tried chiptune for the first time

2021

Remastered soundtrack released on Bandcamp
> Credits
Composer

Rafael Langoni

Tracker adaptations

Raphael Goulart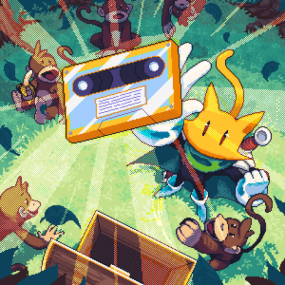 Found Sounds
Finding your forgotten music sometimes can feel like bumping into old friends. We hope you enjoy their company!
The Langoni-Goulart duo worked together way before Moonsailor was even an idea, and there was once a soundtrack gig for a very cute SNES-looking game that didn't pan out—truth be told, we were so excited about working with the console sounds that we made the initial batch of tracks after just looking at a couple of screens. So… guess it's on us for jumping the rope there. 
Fast forward two or three years, we're in 2020 and Moonsailor became a thing. While looking for tracks to showcase our style, Goulart found these on a lost corner of his Dropbox and we spent a good couple of hours just fawning over them. Penguin Melodrama in particular was an instant hit with people and we decided to commission cover art from a very good friend of Mend, Lucas Bressan since we had absolutely no visual materials to go with the music.  
Finding a golden cassette in a treasure chest must have been the fantasy analogy to our moment so this felt very adequate. Monkeys were added for absolutely no reason.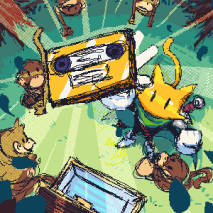 Finding a golden cassette in a treasure chest must have been the fantasy analogy to our moment so this felt very adequate. Monkeys were added for absolutely no reason. 
---
Music nerd time
Forest Find and Shadowgroove share a main melody and used to be the respective cheery and spooky versions of the same stage. Also, within two days of posting Shadowgroove to Soundcloud we received a version with x-rated rapping on top. Pretty sure that's a good sign.

And here's Penguin Melodrama running on OpenMPT, Goulart's tracker of choice at the time.
Music that follows chiptune styles but wouldn't play on real hardware is usually called "fakebit" or (preferably) chipstyle. This is the case here—since we never planned to run this on a real SNES, we didn't respect channel or sample size limitations (though we did follow the language closely). Do check out Spring Action! if you want to see how we did on the real hardware.
---
Stat Blocks
64kb

Maximum sample memory size on the SNES

300kb

Maximum size we used for Found Sounds

8

Max channels in the SNES

26

Max channels we used-could save quite a few by using the built-in SPC700 echo on the SNES
> Credits
Composer

Rafael Langoni

Arranger

raphaelgoulart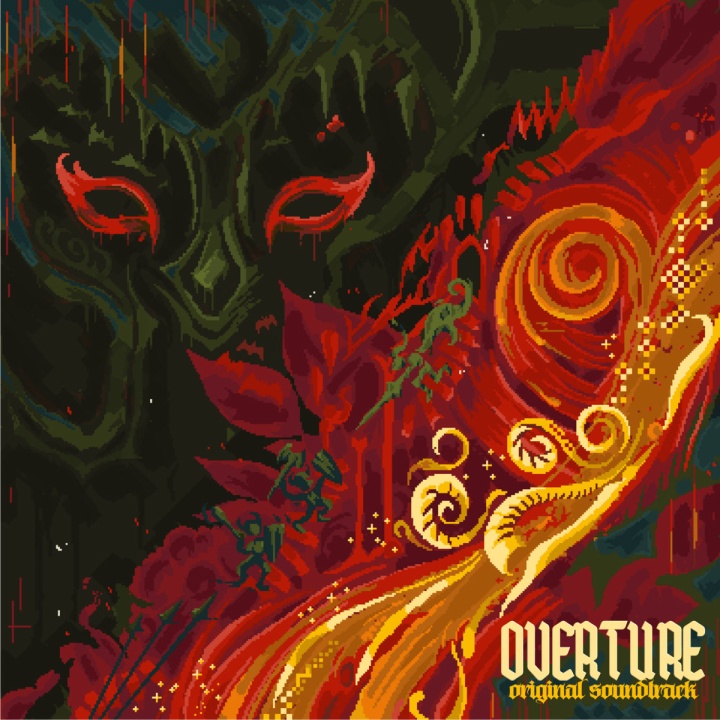 Overture
An action-adventure roguelike which draws heavy inspiration from hits such as Diablo, Realm of The Mad God, Zelda, and The Binding of Isaac. Explore vast randomly generated dungeons and slay hordes of cunning enemies!
[Rafael] Overture was made by Black Shell Games as a project with a faster lifecycle after the long and draining process that was SanctuaryRPG. I was very excited to try different colors within the established aesthetic, since this game's visuals were completely different.
Back then, I was beginning to dabble into working outside the box with hardware synthesizers. My collection now is shamefully large but I started with a single Volca Keys that left its mark on this soundtrack.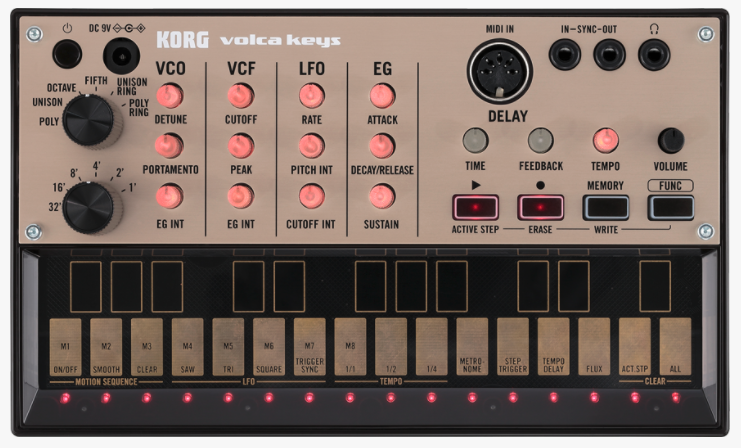 Homegrown art
This game also didn't have much of an art budget and used exclusively royalty-free assets on that department. I quite liked the designs and made the original cover art myself. That was way before I could commission fantastic artists like the cover arts we have been pushing out lately!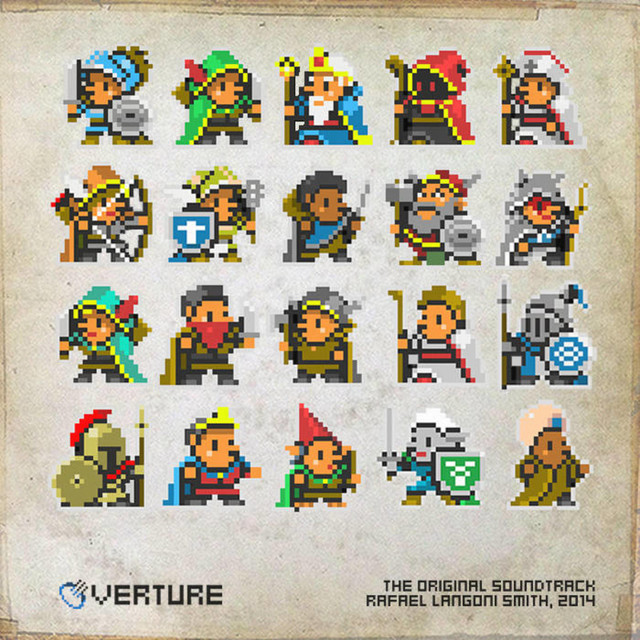 Overture Arp - Title Screen

2:33

Battle I ~Switched-on Glass~

3:00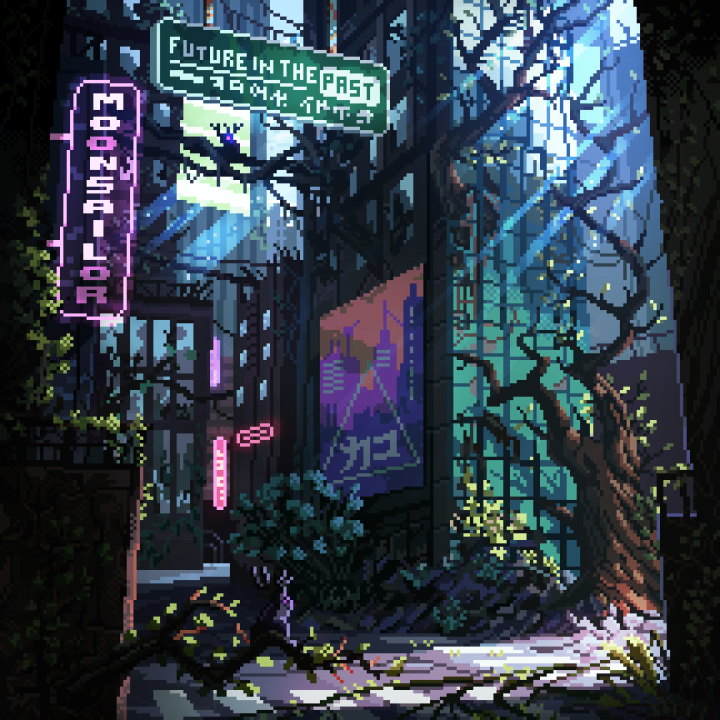 Future in the Past
A conjunction of what could have been, different futures born out of choices unmade. An album born out of FM concepts, full of wanderlust and the collective excitement from Moonsailor's first forays. A work in progress!
[Rafael] Here you can find (exclusively, for now) preview tracks of Moonsailor's newest and earliest work in progress—a collection of experiments and misfit compositions that defined our work process in FM-based chips like the Yamaha YM2612 and the Konami VRC7.
People often ask me why we often resort to outdated hardware to make music. The answer is very simple: the sound of these chips is historically proven and carries the gravity of an instrument. There is demand for solo piano music, so we can make demand for YM2612 music. In fact, both my pianos (Steiways 1907 Model K and 1982 Model C) are older than these chips!
As a disclaimer, we're also happy to make music with state-of-the-art hardware and software. We are happy to make music, period. 
The cover art
We commissioned this art from Kryssalian with the following briefing:
Daytime in a Times Square/Shibuya type of crossing many years after humanity has left. Nature has reclaimed the space with huge utopian trees and overgrowth. Light, filtered by vegetation, incides above mutant animals (horned bunnies?) that abound peacefully. The still-running ads are "Moonsailor", "Future in the Past" and the circular symbol. We really love your use of light—you can be creative with colors and maybe make it not daytime, or not any particular realistic illumination.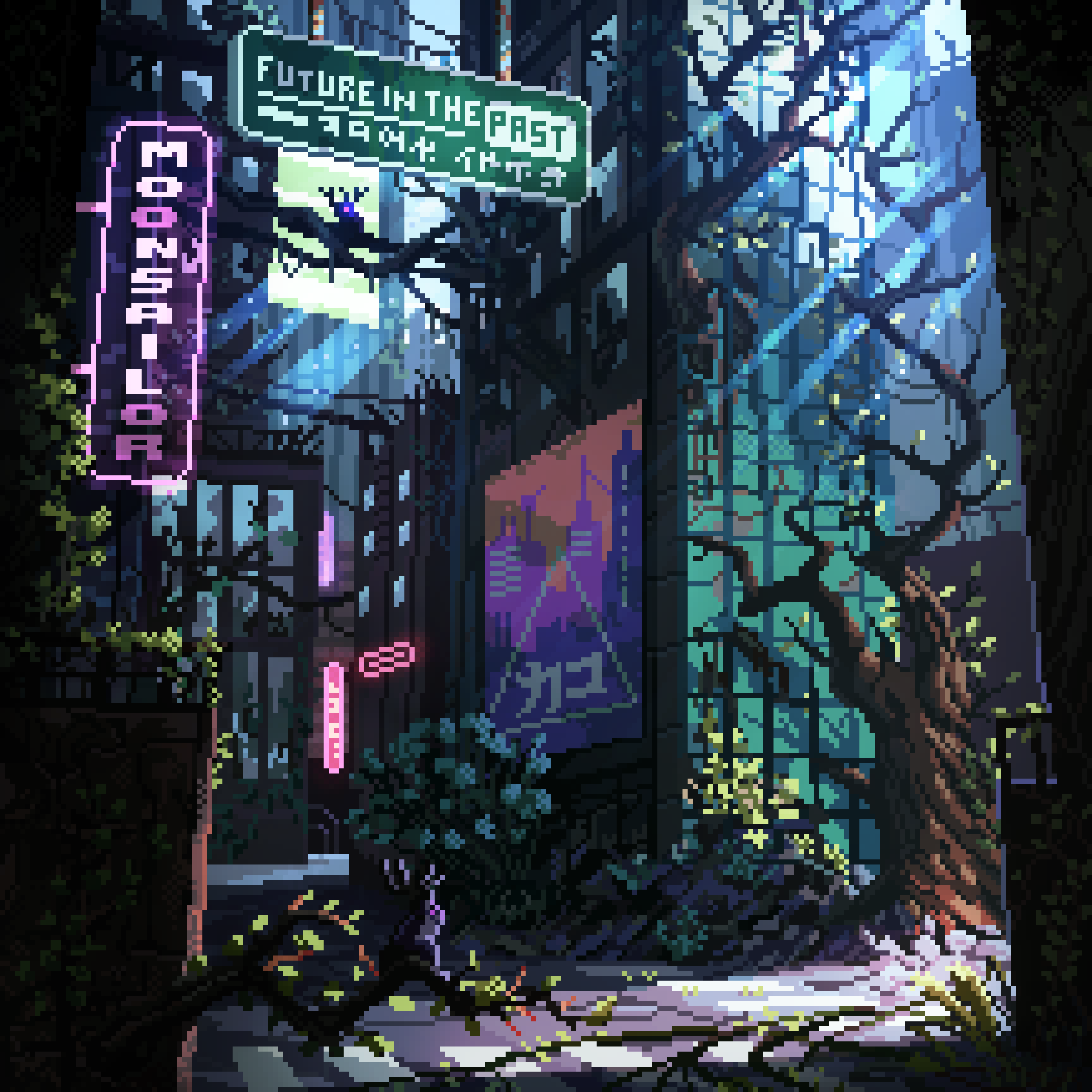 Stat Blocks
1988

Year the Mega Drive was released with the YM2612

1991

Year Lagrange Point was released with the Konami VRC7 chip
> Credits
Composer

Rafael Langoni

Arranger

raphaelgoulart

Arranger

Saria Lemes (Pedipanol)
Hey, we are
Moonsailor
We are a video game music and audio studio focused on artistic expression, revival of nostalgic sounds and innovation in modern scores.

Moonsailor is passionate, eclectic and committed to finding the perfect sound for every story. If you have a project to talk about, we'll love to listen!
Thank you
We received your message and will get back to you soon!
Something went wrong
We received your message and will get back to you soon!